Tasty Beef Olives Recipe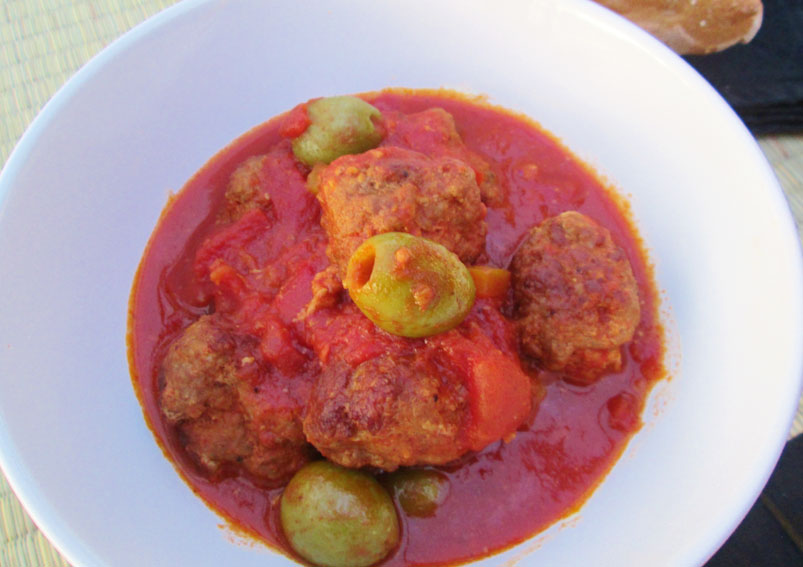 Try this Goan Beef Olives for the loved one in the family. This dish is actually done with the spice and flavors available in Goa. Before you start with the recipe, it is important to have all the ingredients in hand.
Ingredients
½ kgUndercut meat slices
250gmsBacon pieces
1Onions
1Potato stripes
2Green chilies
8Garlic
½ inchGinger
8 cut into halvesOlives
10Kashmiri chilies
1 teaspoonCumin seeds
1 teaspoonCoriander seeds
10Cloves
4Cinnamon sticks
10Peppercorns
small ball sizeTamarind
2 tablespoonsVinegar
Directions
Take a mixing bowl and add the undercut meat slices in it
Add vinegar and salt to the slices
Start delicious filling of the roles. First start filling with bacon, place bacon piece on the meat
Then place onion on bacon and split green chili slice on onions
Lay potatoes and garlic at the side of the onion slice and roll the beef slice from one side
Once the rolling is done, tie it with thread and complete the process with the other pieces
Instead of tying, you can squeeze them with hand tightly
Place the roles in a pan and cover them with plate
Press the plate tight on the meat pieces or keep it under weight
Put it on a fire and cook it till they get dry
Once they are semi cooked off the flame and heat another pan
Add all the masala ingredients in the mixer and make them into smooth powder
Now add oil to the pan and fry the chopped onions
Once the onions are fried, add chopped tomatoes to it
Fry them for a while and add the masala powder to it
Add some water to make a thick gravy
Now it's time to add the beef pieces carefully to oil
Cook the pieces on low flame for about 20 minutes
Turn the beef pieces to the other side and cook for 10 more minutes
Finally add the olives to the cooked beef mixture and off the flame
Now it's time that your tummy should be rumbling. Do not wait for more time. Have it with hot rice or the curry tastes good with roti also.
Know more About Beef and its Nutritional Values.
-Neelima
This Recipe Rate :
(0) Reviews