Healthy and Simple Rajma Recipe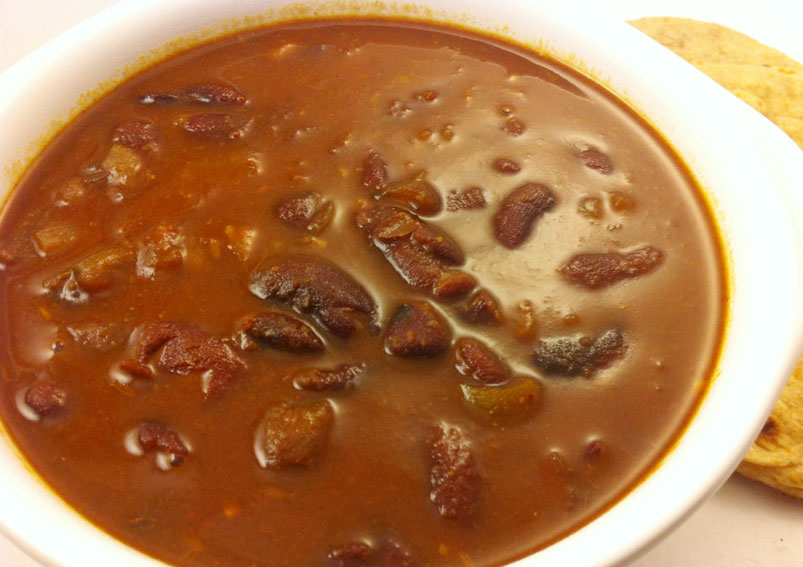 Rajma Chawal Recipe is a popular North Indian Recipe that is basically prepared with red kidney beans. steamed rice is an awesome combination. Have a look at the recipe.
Ingredients
500gmsRajma
Saltto taste
2 cupsWater
1 teaspoonGinger garlic paste
2 tablespoonsOil
½ teaspoonCumin seeds
½ teaspoonCloves
2Cardamom
1Chopped onions
1 inchChopped ginger
4 clovesChopped garlic
½ teaspoonTurmeric powder
1 teaspoonRed chili powder
1 teaspoonCoriander powder
1 teaspoonCumin powder
2Tomatoes
pinchSugar
½ cupCoriander leaves
1 choppedGreen chilies
1 tablespoonButter
1 tablespoonCurd
1 teaspoonLime juice
Directions
Soak rajma overnight and pressure cook it for about 6 to 7 whistles and boil it under low flame for about 2 minutes
Place a pan on flame and add the boiled rajma along with half litre water, chopped ginger, chopped garlic and little salt
Boil them together for about 5 minutes
While it is boiling, Place another pan and add oil to it
When the oil gets hot add cumin seeds, cloves, brown cardamom
Saute them for a minute till flavors are released from it
Add chopped onions and saute them for a while till they turn brown in color
Add turmeric powder, red chili powder, coriander powder, cumin powder and little salt to it
Fry all the ingredients on high flame
Add tomatoes and a pinch of sugar
Mix all the ingredients well and add some water to prevent them from drying out
Add green chilies and coriander leaves
Mix them well for 2 minutes
Add the mixture to the pan in which rajma is boiling
Boil it for 2 minutes and turn up the flame
Add butter and curd at the end and mix them well with rajma mixture
Add few lemon drops to the rajma mixture and cook for 10 minutes
Off the flame and remove the curry in a serving bowl.
The tasty Rajma Curry is ready to serve. Serve the curry with hot rice. Have Coconut Milk Ice Cream after having a heavy meal with Rajama.
Importance of Rajma or Red Kidney Beans
-Neelima
This Recipe Rate :
(0) Reviews