Diabetes Healthy Avocado Dip Recipe Indian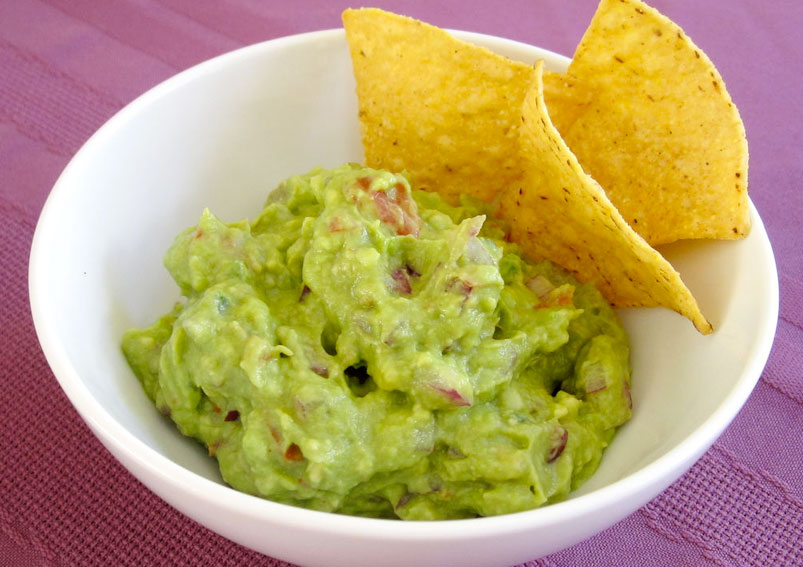 Avocado is a rich creamy and packed with mono saturated fat that slows down the digestion and keeps the blood sugar from spiking after having meal. Try this Creamy Avocado Dip and have it with any hot chips or Multi Grain Dosa.
Ingredients
1Avocado
1Green chili
3Garlic cloves
Saltto taste
1 tablespoonOil
½ teaspoonMustard seeds
½ teaspoonCumin seeds
10 leavesCurry leaves
pinchTurmeric powder
1Onions
½ teaspoonGaram masala powder
¼ teaspoonCoriander powder
Directions
Cut avocado into half and remove the seed
Using knife cut the inner part of avocado into pieces leaving away the skin part
Use spoon to remove the inner part of avocado
Place them in a bowl and do the same process to the other part
Mash the pieces using fork. Make sure not to over mash them
Add salt and lemon juice to the mashed pieces
Place a pan on flame and add oil to it
Add mustard seeds, cumin seeds, chopped chilies, chopped garlic pieces, chopped onions, curry leaves and let them saute for a while
Add turmeric powder, garam masala powder, coriander powder at the end and off the flame
Pour the mixture on avocado paste and mix it well
The tasty Avocado Dip is ready to eat. Have it with Soya Bean Dosa or any other dosa.
10 Proven Benefits of Avocado
-Neelima
This Recipe Rate :
(0) Reviews