Indian Style Mango Lassi Recipe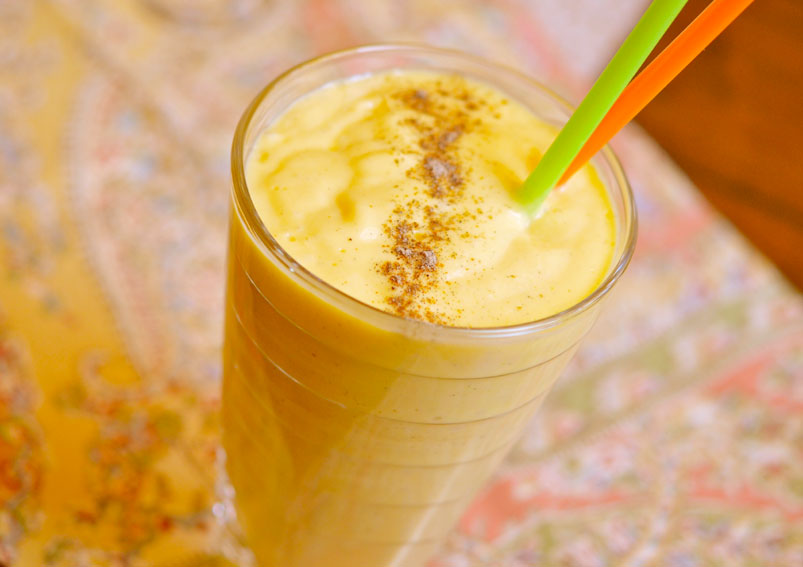 Mango Lassi is one of the Traditional South Asian Lassies that is prepared with fresh mango, yogurt, sugar and a cardamom stick. Have a look at the step by step preparation process below.
Ingredients
1 cupPlain yogurt
½ cupMilk
1 cupPeeled and chopped mangoes
4 teaspoonsSugar
½ inch (Optional)Cardamom
Directions
Place mango, yogurt, milk, sugar, cardamom in a blender and blend them for 2 to 3 minutes
Pour it in individual glasses and serve it cool with ice cubes placed in it
You can sprinkle with little cardamom powder if necessary.
Add more sugar for Sweet Lassie. You can store it in for about 24 hours in refrigerator and have it before 1 day.
-Neelima
This Recipe Rate :
(0) Reviews