Broken Wheat Kheer Recipe for Karva Chauth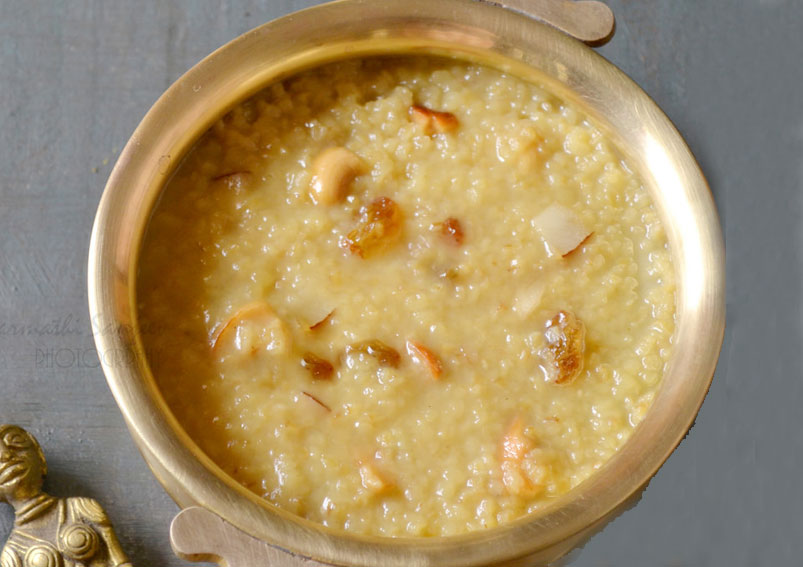 Try this Godhuma Rava Kheer Recipe for Karva Chauth. It really tastes yummy and excellent. Apart from taste, you it has many health benefits like controlling cholesterol, diabetes, blood pressure, etc. Have a look at the recipe.
Ingredients
1 cupBroken wheat
2 ½ cupsWater
1cupJaggery
2 teaspoonsCorn flour
2 teaspoonsCardamom powder
with 1 cup grated coconutCoconut milk
Directions
Cook the broken wheat in pressure cooker with water till they become soft
Remove the wheat from the cooker and add jaggery to the boiled wheat
Cook it uncovered on low flame for about one minute
Try to stir constantly so that you can avoid burning
Mix corn flour with coconut milk
Add this to the boiled wheat and off the flame after 1 minute
Add cardamom powder at the end and serve it hot or cold.
Apart from Broken Kheer, Kesar Peda Recipe is also the best sweet made during Karva Chauth. This is best dish for those who are suffering from diabetes.
-Neelima
This Recipe Rate :
(0) Reviews