Spicy Mango Flower Chutney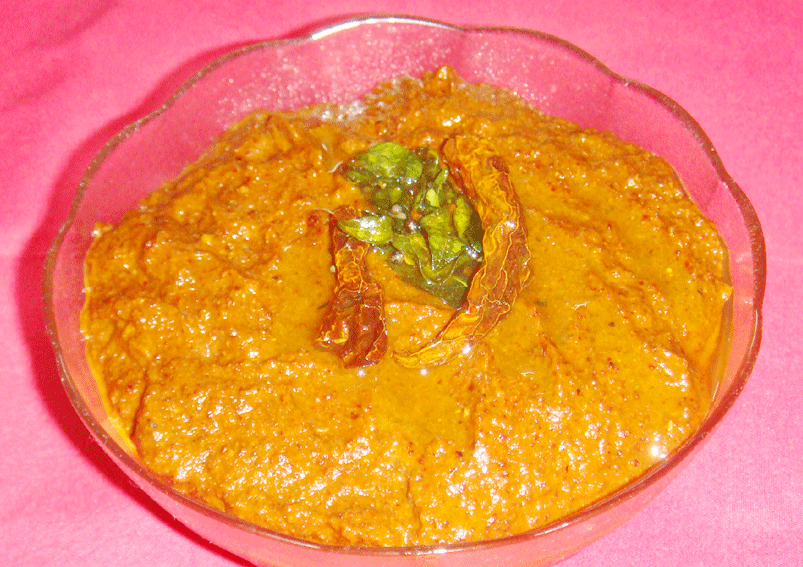 Try this delicious and different Mango Flowers Chutney during the month of April and May as you can see the flowers during these months. If you want to prepare it in future, you can dry the flowers and store them for the rest of the months.
Ingredients
3 tablespoonsMango flowers
1Onion
2Red chili
1Green chili
2 tablespoonsGrated coconut
small pieceTamarind
½ teaspoon (optional)Jaggery
Saltto taste
3 teaspoonsOil
½ teaspoonMustard seeds
5 leavesCurry leaves
Directions
Wash the flowers with water and dry them for sometime
Place a pan and add oil to it
Fry the red chilies and keep it aside
Saute the mango flower for about 2 minutes in the same pan
Add onion to the flowers and saute for 3 more minutes
Cool it for some time and mix all the ingredients – mango flowers, onion, red chili, green chili, grated coconut, tamarind, jaggery and salt
Grind them to a coarse paste. Add some water before you grind them.
Remove them in a serving bowl
Place a pan and add oil to it
Once the oil is heat, add mustard seeds and curry leaves. Saute them for a while and pour the tampering on the chutney. The tasty Mango Flower Pickle is ready to eat.
The Chutney with Mango Flower tastes good with any Dosa or you can have it with hot rice with 3 to 4 drops of ghee.
-Neelima
This Recipe Rate :
(0) Reviews