Kerala Alleppey Fish Curry Recipe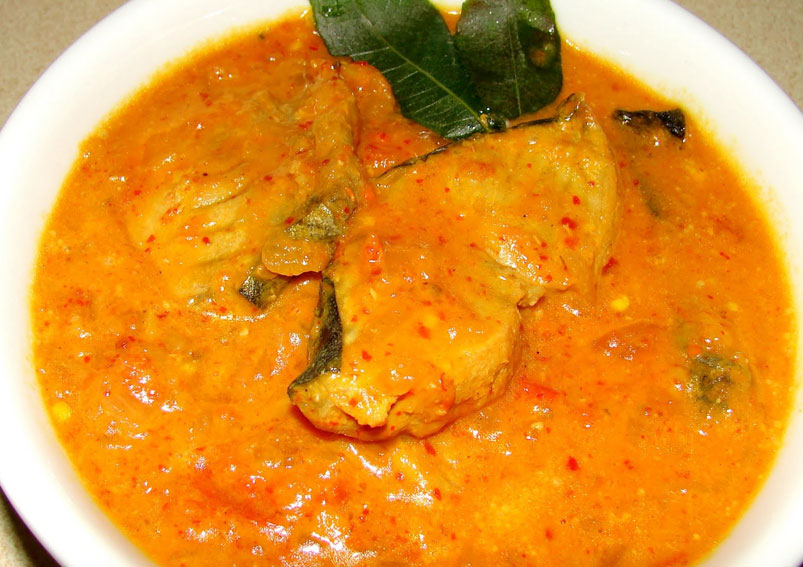 Alleppey Fish Curry is one of the kerala special fish Curry that tastes delicious with hot rice. Find the complete instructions of the yummy fish curry here.
Ingredients
250gmsFish
½ cupCoconut oil
½ teaspoonMustard seeds
½ teaspoonFenugreek seeds
½Coconut
½ cupRaw mango
1Tomato
½ teaspoonChili powder
1 teaspoonTurmeric powder
10 leavesCurry leaves
Saltto taste
Directions
Place coconut pieces, chili powder, turmeric powder, raw mango and tomato in a blender
Blend them to smooth paste
Wash the fish neat and marinate with salt along with turmeric powder
Place the grinded mixture in a pan and boil it for along with marinated fish pieces
Place few pieces of mango slices in the pan along with curry leaves
Cook for about 15 minutes
For tampering place a pan on flame and add coconut oil to it
Add mustard seeds, curry leaves and fenugreek seeds to it
Let them splutter for few seconds and add this tamper to fish gravy
The tasty and tangy Kerala Fish Curry is ready to serve.
Try the other style of Kerala Fish Curry at home and have it hot along with family members.
-Neelima
This Recipe Rate :
(0) Reviews