Baked Veggies Recipes Indian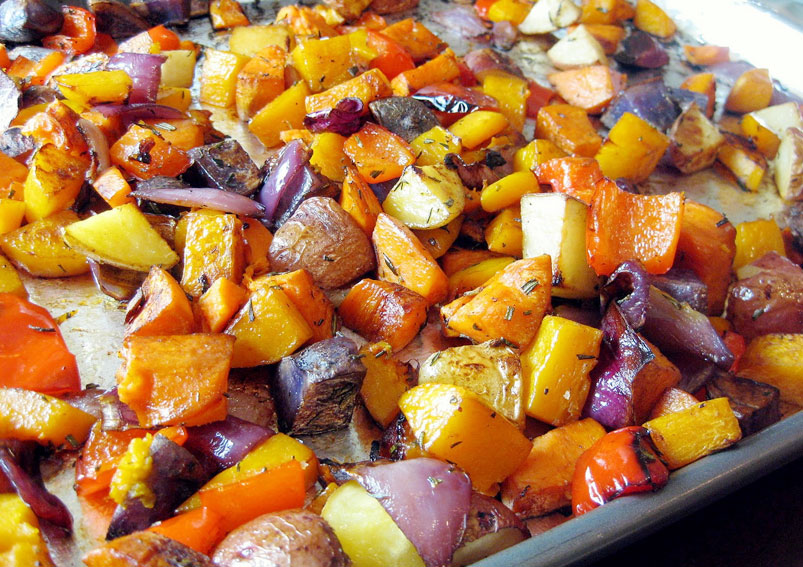 Try this Baked Vegetable Recipe and have it the alternative days, as they are low in fat and calories. Baked Veggies are definitely good for health for any age group. Have it with hot soup during evenings.
Ingredients
1 cupPotatoes cut into cubes
½ cupMushrooms
¼ cupOnion cut into 1 inch squares
½ cupCarrot
¼ cupCauliflower
1 teaspoonGarlic chopped
1 teaspoonGinger chopped
½ teaspoonCumin seeds dry roasted
1 teaspoonCoriander seeds dry roasted
¼ teaspoonCloves dry roasted
2Cardamom
5Kashmiri red chilies dry roasted
¼ teaspoonGaram masala powder
Saltto taste
Lime juice
Directions
Place garlic, ginger, cumin seeds, coriander seeds, cloves, cardamom, red chilies, garam masala powder, salt in a grinder and blend them to smooth powder
Take a big mixing bowl and add curd to it
Add masala powder and mix it well with curd. The mixture should be in such a way that the thickness is enough to coat the vegetables
Add salt if required
Add all the chopped vegetables to the mixture and coat them well
Arrange all the vegetables on satay sticks
Place them in oven and heat them at 220 degrees C for about 25 minutes
The tasty and healthy Baked Vegetables are ready to eat. Have it with any sauce or with Tomato Raita.
-Neelima
This Recipe Rate :
(0) Reviews