Homemade Rice Papad Recipe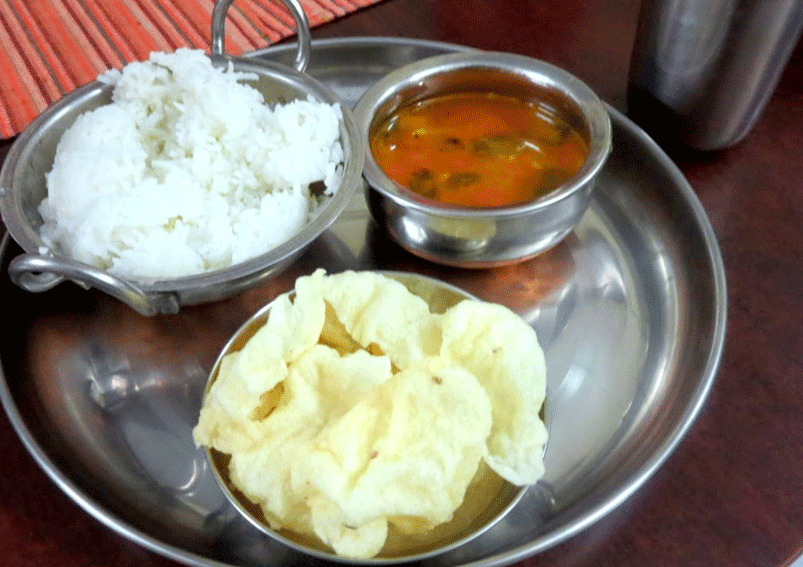 Round and thin Rice flour Papads are a nice accompaniment to meal and best snacks during picnics. Roast or fry them till they turn crispy and have them as side dish for your meal.
Ingredients
2 cupsRice
2Lime
Saltto taste
4 tablespoonsOil
¼ teaspoon (Optional)Asafetida
Directions
Add water to a bowl and bring it to boil.
Add rice to the boiled water and cook for 5 minutes.
Off the flame and drain the water completely.
Pour the hot rice on thick towel and spread it evenly.
Let it dry for few minutes.
Place a pan on flame and add 1 tablespoon of oil to it.
Add rice to it and fry it till the rice start puffing up.
When all the rice puffs up, off the flame and let it cool for few minutes.
Then make it to fine powder using mixer.
Take water in a bowl and add asafetida, lemon water and salt to it.
Pass through the strainer so that only liquid is retained.
Make a well at the center of the rice flour and pour water in it.
Mix it well and form smooth dough.
Oil your palms and knead the dough for about half an hour.
Divide the dough into small balls and roll it into thin papads.
Dry them in sun and store in airtight container.
Deep fry them in oil and have it with Sambar Rice or with Rasam.
-Neelima
This Recipe Rate :
(0) Reviews