Quick Dark Chocolate and Peanut Butter Fudge Recipe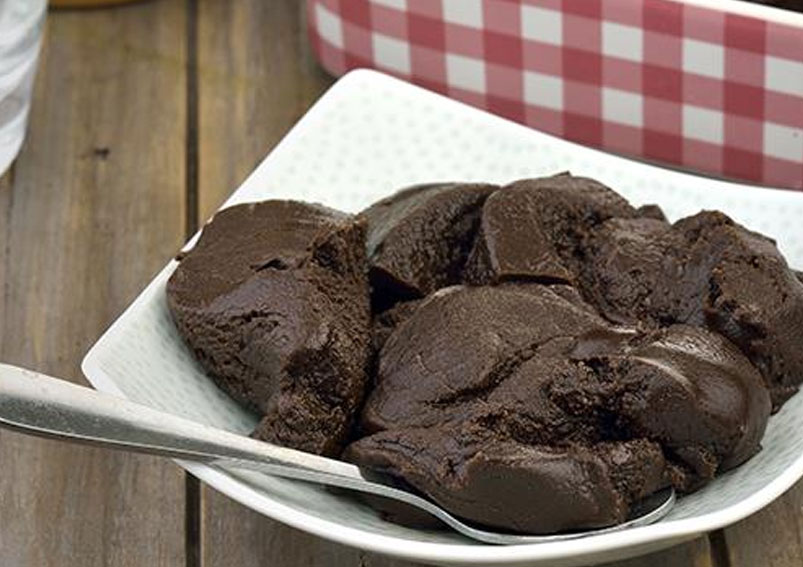 Fudges are sweets like molten chocolates which are the mixture of milk chocolate, sugar and cream. Fudges are very good in taste just like chocolates. While preparing fudge dishes we prefer dark chocolate, because it gives the best texture and strong cocoa flavor. In this delicious and sweet recipe, Dark chocolate peanut butter fudge are mixed with each other. Milk which gives the creaminess and sweetness to dark chocolate. Fudge can be made in a moment by using the Microwave oven.
Ingredients
1 cupchopped dark chocolate
1/2 cuppeanut butter
1/2 cupcondensed milk
Directions
Mix the chocolate and peanut butter in a microwave safe bowl.
Cook the mixture on high for 1 minute in microwave.
Keep stirring once in between after 30 seconds.
Add the condensed milk, mix well and cook on high for 1½ minutes.
Keep stirring once in between after 1 minute.
Pour the mixture into a greased rectangular tray and spread it evenly with the back of a spoon.
Allow it to cool completely for 1 hour.
Serve or store it in an airtight container.
Dark chocolate is full of nutrients that can really affect your health. As it is made from the seed of the cocoa tree, then it is one of the best sources of antioxidants on the planet. Antioxidants control the cholesterol level in your body. Studies show that dark chocolate does not contain sugary crap. It can improve health and lower the risk of heart disease.
This Recipe Rate :
(0) Reviews