Ragi cookies - Egg-less biscuits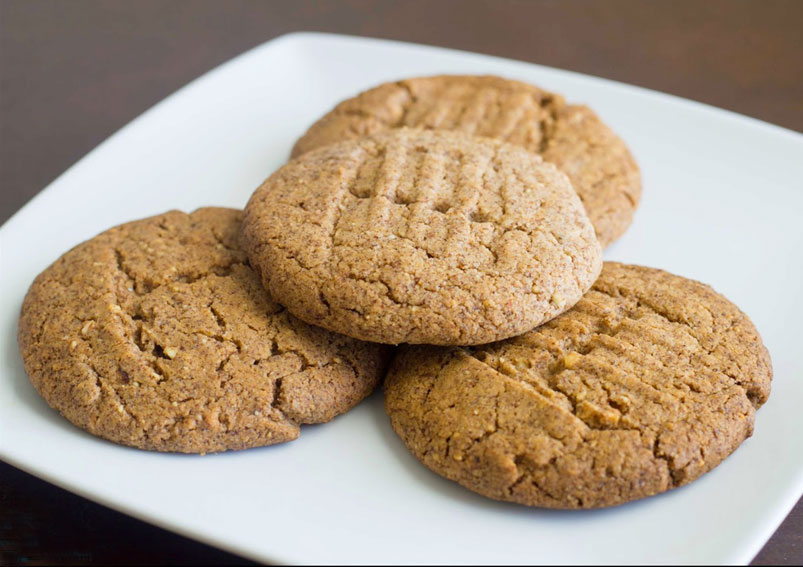 This Ragi cookies recipe is the best in terms of taste and crispiness. The taste is just wonderful and are crispy as well. If having more healthy conscious and trying to limit maida, then you can use whole wheat flour instead of using maida.
Ingredients
1+1/4 cupRagi flour
1/4 cupWheat flour or maida
1 cupSugar or brown sugar
3/4 cupUnsalted melted butter
1/4 cupMelted ghee
1/4 tspBaking powder
1/4 tspBaking soda
1/2 tspCardamom powder
1/4 tspVanilla extract
Directions
Sieve the wheat flour and baking powder together. Throw away the husk of ragi after you sieve.
Mix ghee and melted butter to the flour.
Mix flour with sugar and pour butter mix and mix well uniformly for 2- 3 min until it gets smooth.
Preheat the oven to 170 C and apply butter or ghee to a tray and keep aside.
Roll the mix into small balls and flatten them.
To prevent puffing, use a fork to just pierce the cookies.
Bake them for 15 to 20 min.
Cool ragi in a room temperature and store in an air tight box.
Ragi Nankhatai Biscuit or Ragi Cookies are rich in protein content and is comparable to that of rice. Moreover, Ragi contains a unique protein content than all other flours.
Also Check at more Delicious Sweets
- Mayuka
This Recipe Rate :
(0) Reviews