Mint Aloo Bath Recipe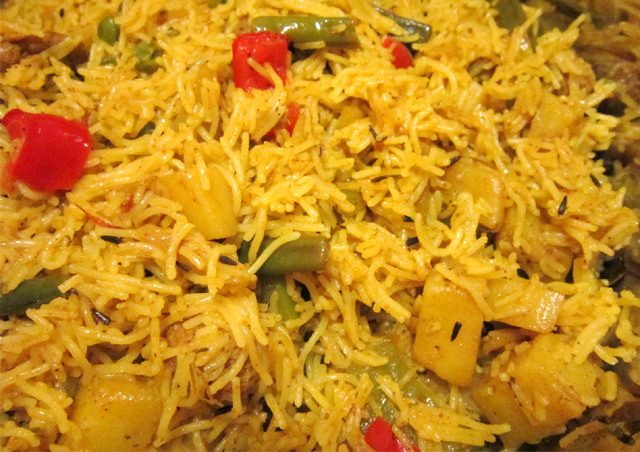 Mint Aloo Bath Recipe is a delicious, healthy and easy to cook. It is completely Vegetarian rice item. Let's have a look how to prepare this recipe.
Ingredients
8Potatoes
2 CupBasmati Rice
1/2 inchCinnamon
3Cloves
1 CupMint - Chopped and tightly packed
2cardamom
2 tbspTurmeric
8Green chillies
2Red chilli
3 tbspZeera
7 tbspOil
Directions
Step

1

First wash the rice completely with pure drinking water and cook it in the electic cooker with required water.

Step

2

Prepare the Potatoes into small bits and blend it good.

Step

3

Add the peel potatoes in to the microwave and cook it for few minutes.

Step

4

In a pan add oil and heat it, then add the cinnamon, cardamom, zeera, red chilli, cloves and fry them for 1 min./div>

Step

5

Fry the green chillies until all the spice comes out for a minute.

Step

6

Now fry the potatoes on a low flame such that all potatoes should seen in brown color.

Step

7

Now fry the mint leaves and add the salt as per required taste. Add the rice to this mix and heat it for few minutes on lower flame.
This Recipe Rate :
(1) Reviews
Rithish

very good recipe.