How to make Kandhi Pachadi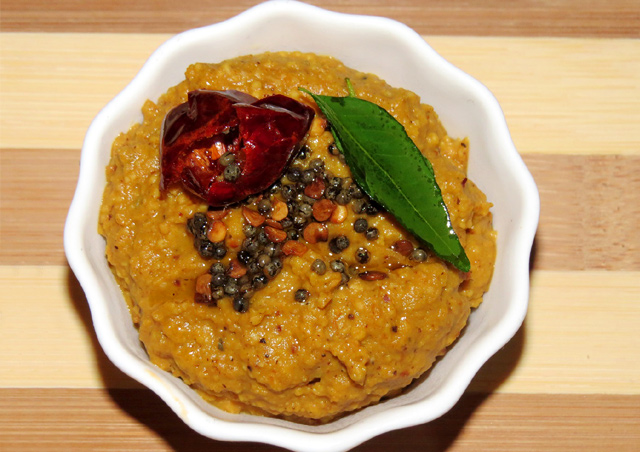 Kandhi means toor dal. This is a pachadi made of toor dal and coconut which is relished with rice. Lets see how this Kandhi Pachadi is prepared.
Ingredients
1/2 CupToor dal
5dry red chillies
1 CupTamarind water
1 Cupfresh coconut
salt
1 1/2tbspUrad Dal (black gram)
1 tbspMustard seeds
Curry leaves
1/3 tbspFenugreek
Dry red chillies
Asafetida
Directions
Step

1

Take a deep bottomed pan and dry roast the toor dal and also roast the red chillies for a few minutes on a medium heat.

Step

2

Mix and grind the toor dal, cocount, dry chillies, salt and very little tamarind water.

Step

3

As this pachadi has to be thick, we must not add the water. To blend in all the ingredients add only tamarind water.

Step

4

By doing this the life of the pachadi increases for a week. Finally temper the pachadi with the ingredients and Serve with hot rice.
This Recipe Rate :
(0) Reviews