Black Beans rice recipe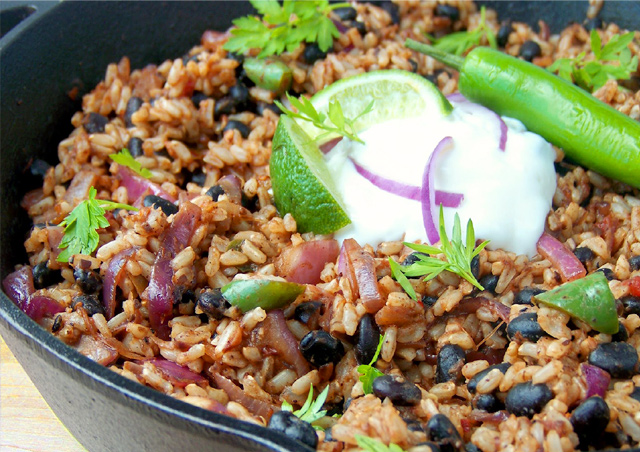 Black Beans and Rice combination recipe is a special rice recipe compared to other regular rice items such as pulao and fried rice items. It is a perfect lunch break recipe. It is a healthy and has high fiber.
Let's read the directions how to prepare the recipe.
Ingredients
4 1/2 CupsDrained canned black beans
3 clovesMinced Garlic
1 1/2 tbspOlive oil
2Chopped Onion
2 tbspGround Cumin
2 CupsVegetable Broth with Low Fat and Sodium
2 tbspCayenne pepper
1 Cup Uncooked white rice
Directions
Step

1

Add the Oil into the stock pot and flame it to the medium heat. After a minute add the garlic, onion and fry it for 4 mins. Now add the rice and fry it for 2 mins.

Step

2

On a lower flame mix the veggie broth to the above stock pot and churn it until it is well prepared. Finally add the Black Beans and spices.
This Recipe Rate :
(0) Reviews