Pulao with Sprouts recipe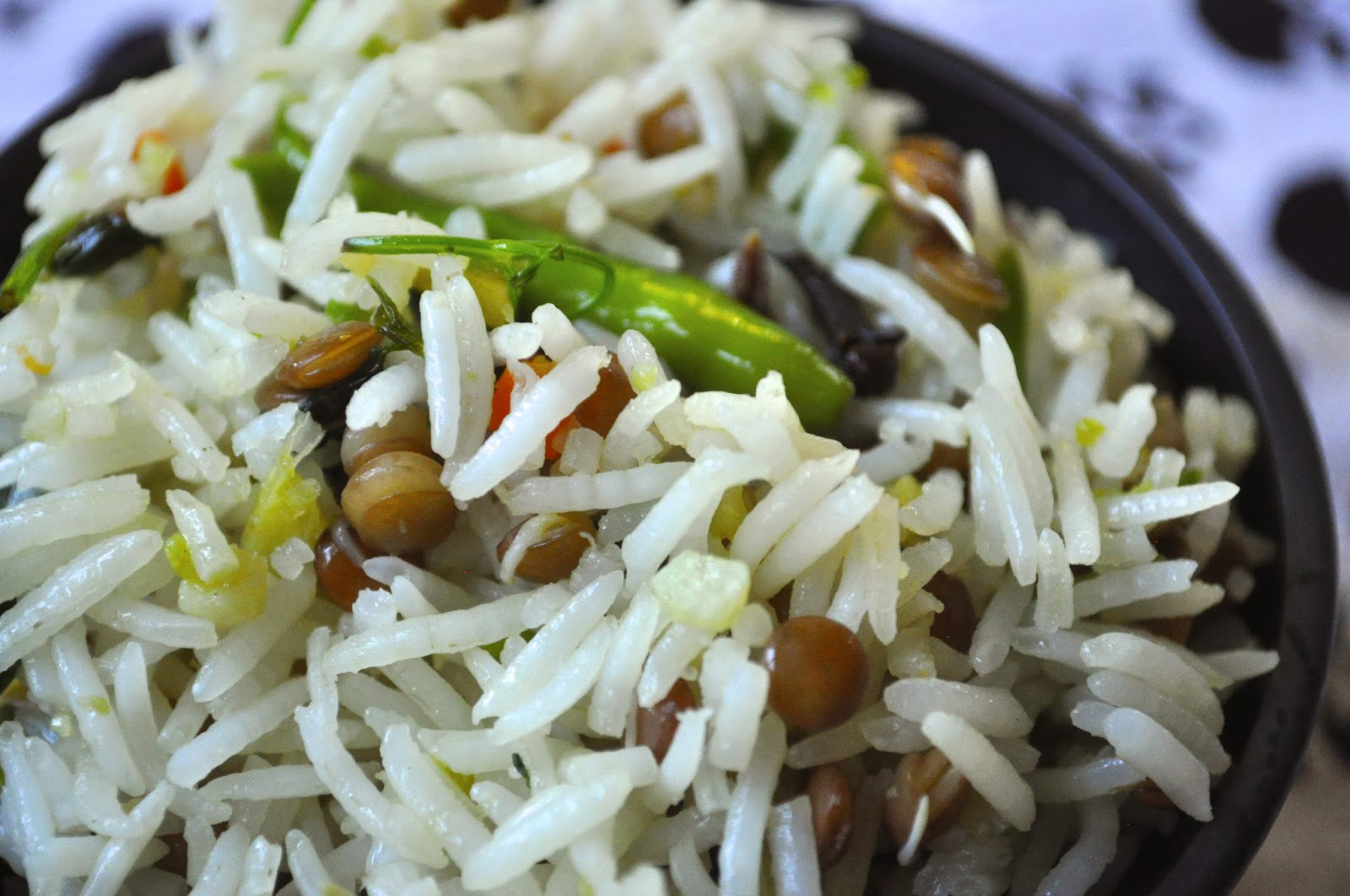 In the busy schedule of our day to day lifes, we might not have enough time to make a meal. As a result, most of us rely on outside food that can adversely impact our health and create heart conditions. So, no matter how busy we are, we must ensure to take out some time to make our own food. Here is one simple, easy to make, quick recipe that is both healthy and tasty. Learn how to make Pulao with Sprouts and enjoy good taste and good health at home.
Ingredients
1/2 Cup tspSprouts
1/2 tspChilli
1/2 tspCoriander Powder
1Ginger (small size)
1 tspJeera powder
1 tspTurmeric powder
4Garlic cloves
4 French Beans
1 Onion
2Tomatoes
1/2 CupMoth beans
1Capsikum
2 cupsRice
For Taste Salt
Directions
Step

1

Add oil in a pan and heat it in a low flame. Now add the ingredients such as Onion slices, jeera, ginger and garlic cloves into the pan, well fry them for 2 minutes.

Step

2

Keep the frying by adding the slices of french beans, capsicum and salt into the above mixture.

Step

3

Now add the Turmeric powder, Coriander Powder, jeera powder, tomatoes and chili into the mix and fry it in a medium flame until it is well cooked. Once the tomatoes are well cooked add sprouts and mungs and continue cooking for 5 minutes.

Step

4

Later add the brown rice, which was cooked earlier in the above mix. Add salt as per required and blend it well. Now the hot Pulao with sprouts recipe is ready to serve.
This Recipe Rate :
(0) Reviews