Healthy Amaranth (Thotakura) Fry Recipe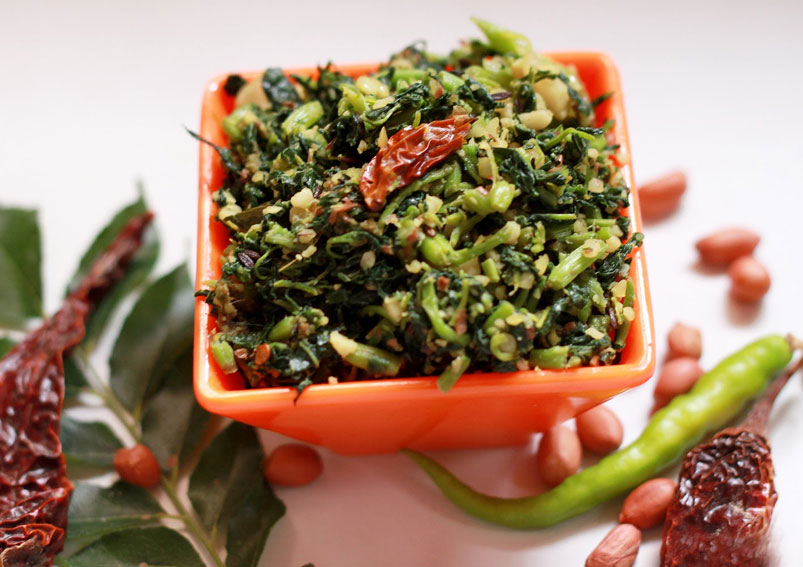 Start experimenting using amaranth leaves and make your diet healthy. It is called as Thotakura Fry in Andhra and is tasty with hot rice. Follow the simple and easy steps and know How to Make Thotakura Stir Fry.
Ingredients
250gmsAmaranth leaves
3Garlic cloves
2Onion
½ cupGrated coconut
2Green chilies
Oilto fry
¼ cupWater
Salttaste
Directions
Clean the leaves with water and drain the water
Chop them into small pieces and keep them aside
Chop the onions, garlic and green chilies
Place a pan on low flame and add 2 tablespoons of oil to it
Add chopped onions, green chilies and garlic pieces to it
Saute them for 2 minutes by stirring once or twice
Add turmeric powder
Add chopped leaves and stir them well
Add salt and stir again
Cover the pan with a lid and let them cook on a low flame
Stir the leaves occasionally till the moisture or water is dried up
If the leaves are sticking to the pan, add water to it and continue cooking
When the leaves are softened and cooked, add the grated coconut powder to it and continue to fry for about 10 minutes on low flame
Off the flame once all the items in the pan are completely fried.
The tasty Amaranth Stir Fry Curry otherwise known as Tambdi Bhaji is ready to serve.
Serve it with hot rice or you can also take along with bread. You can follow the same process with green amaranth leaves. This vegan is gluten free and healthy recipe. Know Health Benefits of Amaranth.
This Recipe Rate :
(0) Reviews