Jal Jeera Recipe for Summer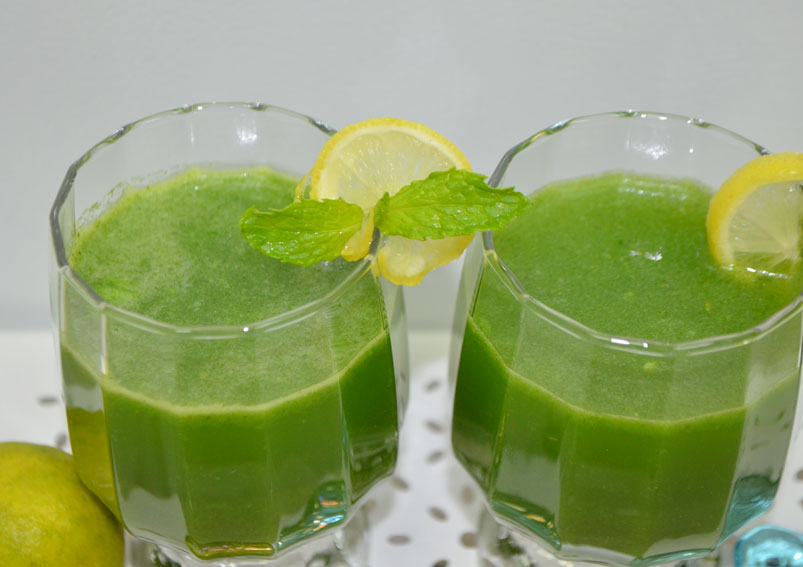 JalJeera Drink is a refreshing ayurvedic energy drink that best suits for summer in India. All you need a tall glass of Jal Jeera Liquid to get rid of hot summer. Have a look at easy preparation of Jaljeera Juice.
Ingredients
¼ cupMint leaves
Blacksalt
½ cupCoriander leaves
1 teaspoonGinger
lemon sizedTamarind
1 teaspoonLemon juice
3 teaspoonsSugar
1 cupWater
4 cupsCold water
¾ cupCumin seeds
½ teaspoonBlack pepper corns
¼ teaspoonFennel seeds
2Cloves
1Black cardamom
1 teaspoonBlack salt
½ teaspoonRock salt
½ teaspoonDry mango powder
Directions
Dry roast cumin seeds on low flame for about 4 minutes
Remove them from pan and keep them aside
Dry roast fennel seeds for 3 minutes and keep them aside
Dry roast cloves, black cardamom and black pepper corns for about 2 minutes and set them aside
Once the spices are cool, grind them to a fine powder along with black salt, dry mango powder
Grind the coriander leaves, mint leaves and ginger
Add a cup of water to it and grind to a fine paste
Strain the liquid and keep strained juice aide
Add cold water to the strained juice and mix well
Add tamarind extract, sugar water and lemon juice to it
Stir them well and 2 tablespoons of jal jeera powder to the liquid mixture
If the jeera is too tangy, then add more water to it. Adjust accordingly
Pout the water in to tall glasses and garnish it with boondi.
If you require the juice more tangy, then add tamarind or dry mango powder to it. You can refrigerate jaljeera for a couple of days.
-Neelima
This Recipe Rate :
(0) Reviews