Champagne Fruit punch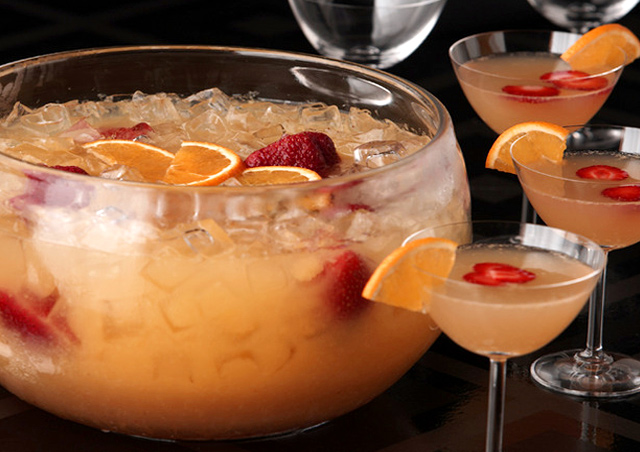 Champagne Fruit punch recipe is usually prepared on special party occasions. Let us read how this champagne fruit punch can be made.
Ingredients
2 Cups Chilled lemonade
2 CupsChilled sparkling wine
1Lime
1 Cupchilled vodka
1 CupMalibu coconut
1 CupPassionfruit pulp
200 gmsRaspberries
FewIce Cubes
Directions
Step

1

Take all the items vodka, Malibu, sparkling wine, lime, lemonade, passion-fruit and raspberries in a vessel and mix well.

Step

2

After mixing add ice cubes and have a taste. You will definitely enjoy every sip of the drink.

Step

3

This drink is a special one and can be prepared on a special occasion.
This Recipe Rate :
(0) Reviews