Tasty Chocolate Burfi Recipe with Milk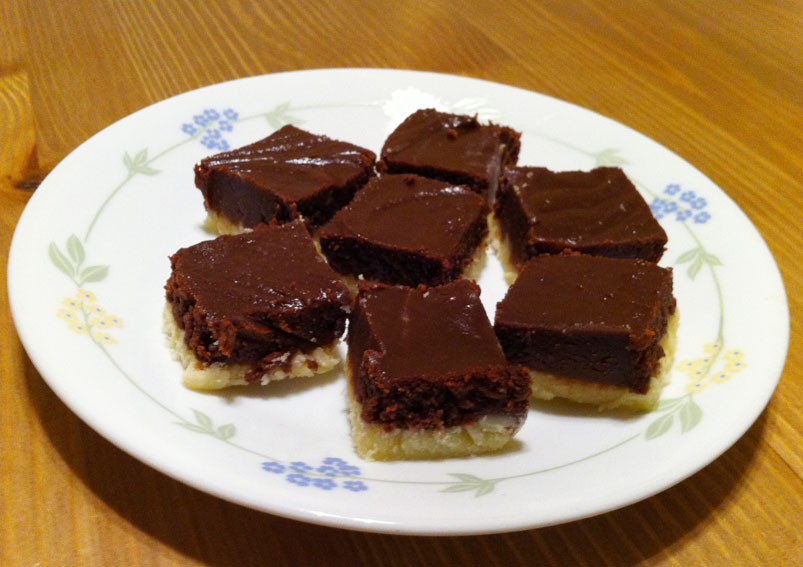 Try this Indian Chocolate Burfi Recipe that is made with mawa and chocolate. Kids will definitely like the taste and ask for more burfis.
Ingredients
2 ½ cupsCrumbled mawa
¾ cupSugar
¼ teaspoonCardamom powder
1 teaspoonRose water
few dropsCoconut oil
Directions
Crumble koya well and add it to heavy bottomed non stick pan
Heat it on low flame and stir it frequently to avoid bruning
Add sugar to the koya along with cardamom powder and rose water
As the sugar melts, the whole mixture turns to halwa like consistency
Continue to cook till it becomes thick like a mass
Cool the mixture completely and divide them to 2 equal parts
Shape like a square on a greased foil with one part
Add cocoa to the other part and knead gently with the greased palms
Shape it like a square and place this over the first layer
Sprinkle nuts on it and press gently if required
Freeze it for 15 to 30 minutes and cut it in required shapes
Store it in an air tight container and have it within 2 to 3 days.
If sweetness is not just enough, add some sugar to and increase the sweetness. Do not add too much sugar as it may release more moisture and turns sticky.
Know the 10 Health Benefits of Chocolates and the reasons why you should eat more of it.
-Neelima
This Recipe Rate :
(0) Reviews