Super Bowl Party Keema Mutter Recipe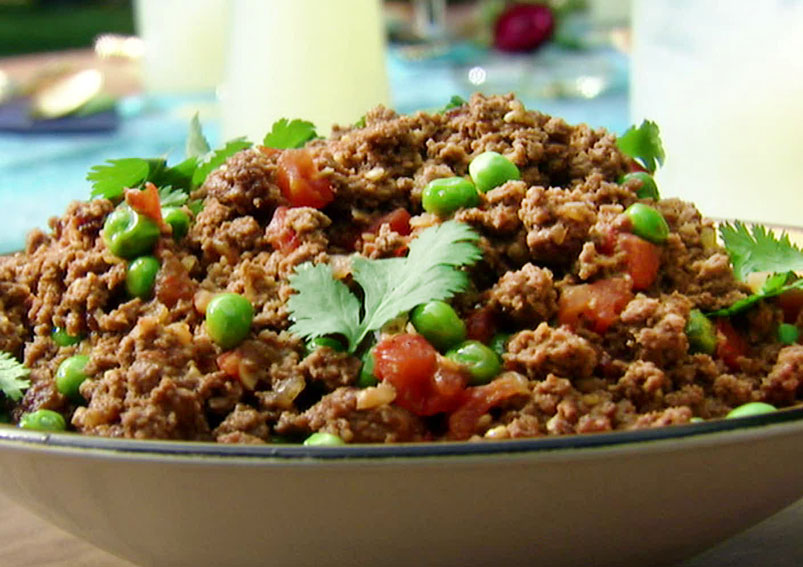 Keema Matar Curry is a popular Indian Recipes that is prepared with minced mutton along with peas. This is an easy and delicious recipe and you can have it with hot rice.
Ingredients
½ kgMinced Meat
1 cupGreen peas
½ cupGhee
2 teaspoonsCumin seeds
small pieceCinnamon
4Peppercorns
1Black cardamom
1Bay leaves
1 cupOnions
1 teaspoonGinger garlic paste
2 cupsChopped tomatoes
Saltto taste
1 tablespoonCoriander powder
½ teaspoonTurmeric
½ teaspoonChili powder
1 tablespoonCoriander powder
½ cupCoriander leaves
Directions
Take a mixing bowl and add mint meat, chili powder, turmeric powder, salt
Boil the meat on high flame till the water in the meat is absorbed
Place pan on low flame and add oil along with ghee to it
Add cumin seeds, cloves, cinnamon stick, peppercorn, cardamom, bay leaf to it
Let them splutter for 30 seconds and add ginger garlic paste to it
Fry ginger garlic paste and add onions
Fry onions till they become golden brown in color
Add tomatoes, salt, coriander powder, turmeric powder and chili powder
Continue frying the onions along with tomatoes
Add fresh peas to it and fry for 3 to 5 minutes
Add the boiled meat to the pan and stir fry for about 10 minutes on low flame
Adjust the salt accordingly and off the flame
Add the coriander leaves and take it in a serving bowl.
The tasty and Spicy Mutton Keema Curry is ready to serve. Eat it with hot rice and Rasam.
Know 3 Benefits of Eating Meat
-Neelima
This Recipe Rate :
(0) Reviews
No data