Bean Sprouts Salad Recipe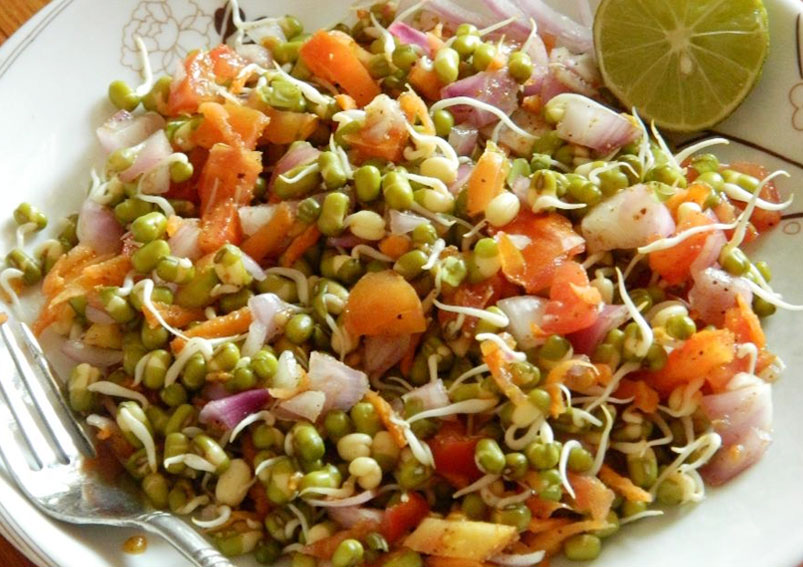 Try this one of the most popular Korean Bean Sprout Salad Recipe. It is very simple and healthy dish can be taken for your dinner. Look at cooking process underneath.
Ingredients
200gmsBean sprouts
2 tablespoonsShredded carrots
2 tablespoonsSliced cucumber
2 tablespoonsShredded spring onion
2 tablespoonsOil
1 tablesauceFish sauce
1 tablespoonVinegar
1 teaspoonChopped garlic
2Shredded green chilies
Directions
Take a mixing bowl and add bean sprouts, shredded carrots, sliced cucumber, shredded spring onions
Mix them well
Whisk oil, fish sauce, vinegar, chopped garlic and green chilies
Add this mixture to the sprouts mixture
Mix them well and serve them in a bowl
You can try this Watermelon Salad Recipe and have it for your dinner. As salads play an important role in maintaining your body fit, try to have to daily for your dinner. Know more About Salads.
-Neelima
This Recipe Rate :
(0) Reviews