Healthy and Easy Papaya Smoothie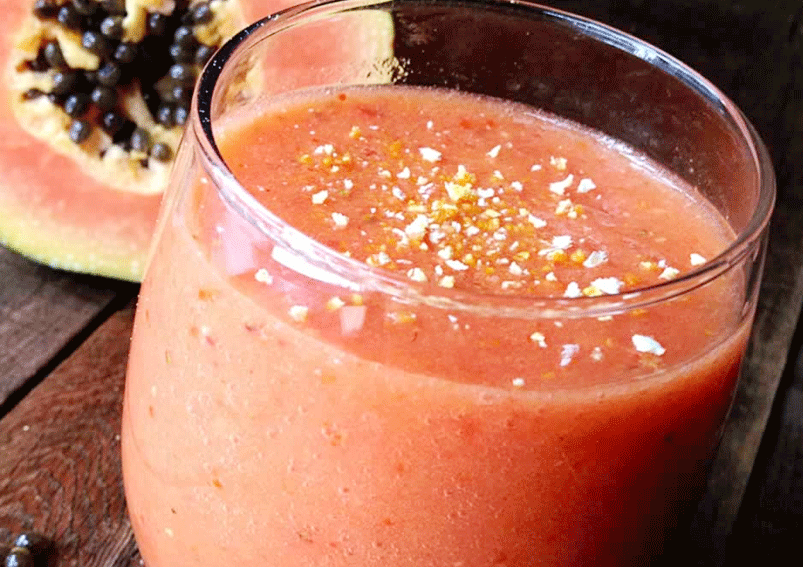 Papaya is called as super food as it is rich in anti oxidants and low in calories. It also has high nutrition value and are good source of fiber. Papaya prevents constipation. So there is nothing wrong in trying the Papaya Milkshake at home and have it alternative days.
Ingredients
1 cupPapaya
1 cupChilled milk
1 teaspoonHoney
¼ teaspoonCoriander powder
Directions
Peel the skin of papaya and remove its seeds
Chop it into cubes and place them in a blender
Blend them along with chilled milk and remove it in a serving glass
Add honey at the end and serve it chill to your guest or your family members
What are you waiting for? Rush for papayas to market and try the recipe at home immediately. Also try Sapota Milkshake or Jaljeera at home and have atleast one drink a day.
Health Benefits of Consuming Papaya
-Neelima
This Recipe Rate :
(0) Reviews