Easy Cucumber Salad Recipe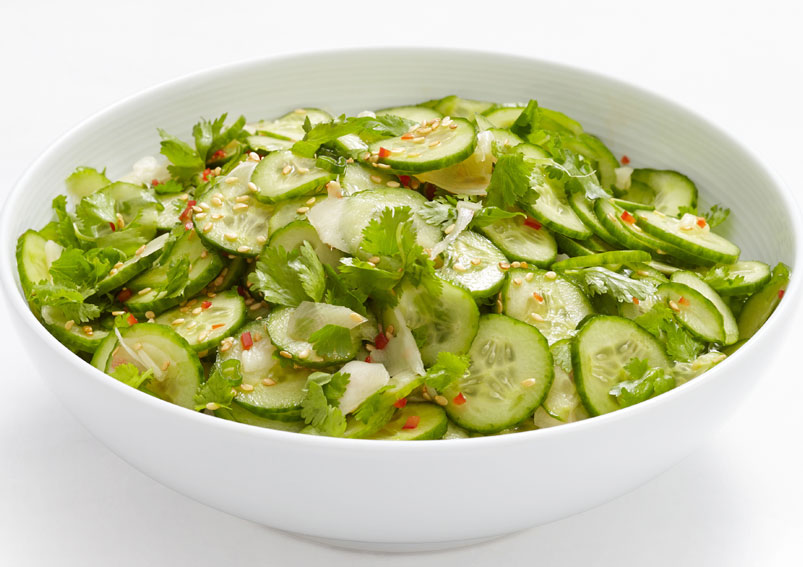 Cucumber Salad is definitely the best recipe for summers. The cucumber slices tossed with tangy sour cream definitely becomes your heart favorite salad and likes to have it again and again.
Ingredients
2 cupsCucumber thinly sliced
2 tablespoonsCashews coarsely ground
1 tablespoonMint finely chopped
1 tablespoonOlive oil
2 teaspoonsLemon juice
saltto taste
½ teaspoonSugar
¼ teaspoonBlack pepper
2 teaspoonsGinger juice
Directions
Take a mixing bowl and add olive oil, lemon juice, salt, sugar, black pepper, ginger juice to it
Mix them well
Peel cucumber and cut them into thin slices
Toss it with ground cashews and mint
Just before serving the salad, add the above mixture and serve it cool
If you are interested to have nuts in preparing the salad, avoid them. The salad tastes good even if you do not add the nuts. Also try Indian Kofta Recipe that is dairy free and make your diet healthy.
-Neelima
This Recipe Rate :
(0) Reviews