Tasty and Healthy Dry Fruits Burfi Recipe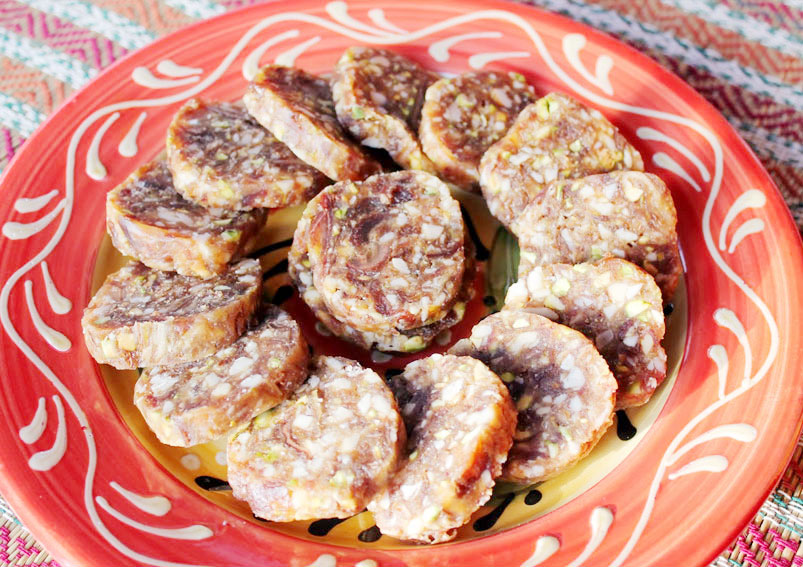 Dry Fruits Burfi is one of the delicious sweet made from figsm dates, pistachios, almonds and cashews. Do not prefer to buy the sweets from outside, rather make it at home and enjoy the flavor with your family members.
Ingredients
1 cupDates seedless
1 cupDried figs
¼ cupPistachios
¼ cupCashew nuts
¼ cupAlmonds
¼ cupWalnuts
1 tablespoonMilk
1 tablespoonGhee
Directions
Place a pan and add ghee to it
When ghee is hot, roast pistachios, cashew nuts, almonds and walnuts
Keep them aside
Place finely chopped dates in a blender and add milk to it
Blend them until smooth
Place a non stick wok and saute the blend paste for about 5 minutes till the color changes to golden brown
Add the roasted dry fruits to it and mix them well with the date fig mixture
Place an aluminum foil on 8 inch pan
Pour the dry fruit mixture into pan with aluminum foil and smoothen it well
Allow it to rest for some time and cut them into equal squares
Store it in airtight container and give it to kids as snacks during evenings.
Also try Broken Wheat Kheer Recipe for Karwa Chouth and enjoy the occasion with your family members with the simple and easy dish.
-Neelima
This Recipe Rate :
(0) Reviews