Easy Chocolate Lava Cake Recipe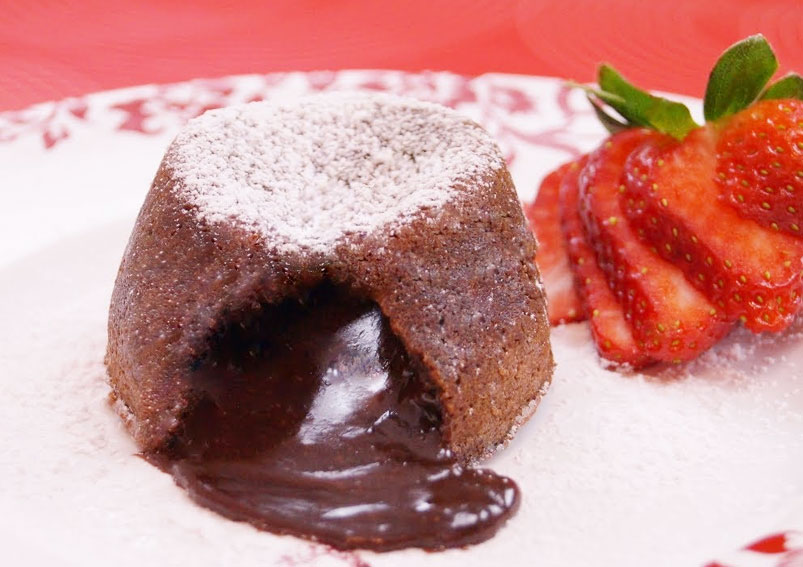 Try this tasty Chocolate Lava Cake at home and make sweeten your sibling mouth with yummy cake. Everyone who tastes the cake will fall in love with it.
Ingredients
135gmsDark chocolate
95gmsButter
100gmsIcing sugar
2Egg yolks
2Whole eggs
35gmsAll purpose flour
Directions
Add chocolate and butter to microwave bowl.
Melt it in oven.
Take another bowl and add sugar, eggs.
Mix them together chocolate and butter with sugar.
Add flour to it and mix it well with the butter mixture.
Mix them well and make sure you do not see any lumps in the mixture.
Keep it refrigerator for about 10 minutes.
Grease the ramekin and pour the mixture in it.
Bake them for about 10 minutes under 200 degrees F.
Remove them from oven and serve it with Cool Lassie.
Dark chocolate Health Benefits
-Neelima
This Recipe Rate :
(0) Reviews