Best Sweet Potato Masala Recipe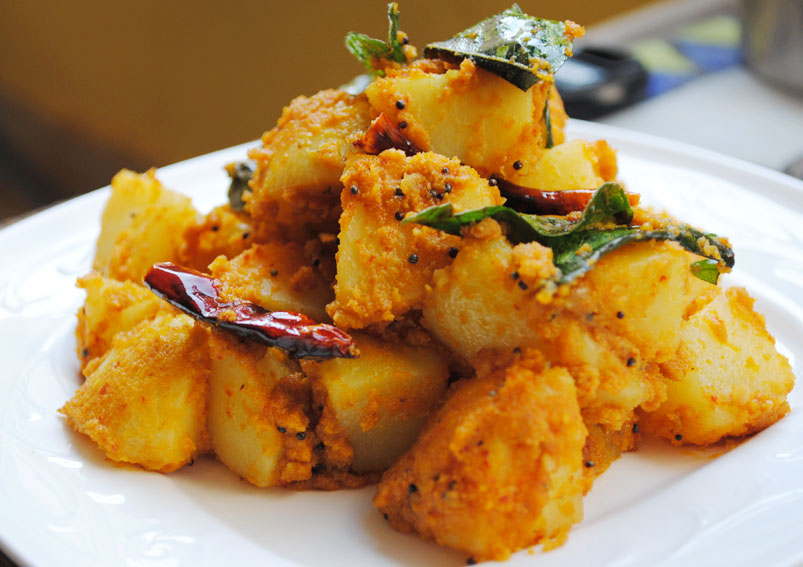 Sweet Potato Masala Fry is a wonderful and an easy recipe that every one falls for it. A simple and creative mix of different spices that tastes amazing.
Ingredients
3Sweet Potatoes
2 tablespoonsto taste
1 teaspoonOil
¼ teaspoonSambar Powder
¼ teaspoonMustard seeds
¼ teaspoonUrad dal
¼ teaspoonTurmeric powder
5 leavesCurry leaves
1Red chili
1 teaspoonChopped coriander leaves
Directions
Wash the sweet potatoes with water and boil them in pressure cooker till you get 4 whistles.
Off the flame and let the pressure from the cooker released totally.
Peel the skin off and chop them into round slices of about ½ inch.
Add sambar powder, salt and turmeric powder. Mix them well.
Place a pan on flame and add oil to it.
When the oil is hot, add mustard seeds, urad dal and let them splutter for few seconds.
Add red chili, curry leaves to it.
Then add chopped sweet potatoes to it and fry it for about 5 to 10 minutes.
Add chopped coriander leaves and close the lid of the pan to avoid the flavors from the fry releasing out.
Serve it as side dish with Sambar Powder or with Mango Rasam.
Sweet Potato Benefits for Skin
-Neelima
This Recipe Rate :
(0) Reviews