Tasty Homemade Shakkar Pare Recipe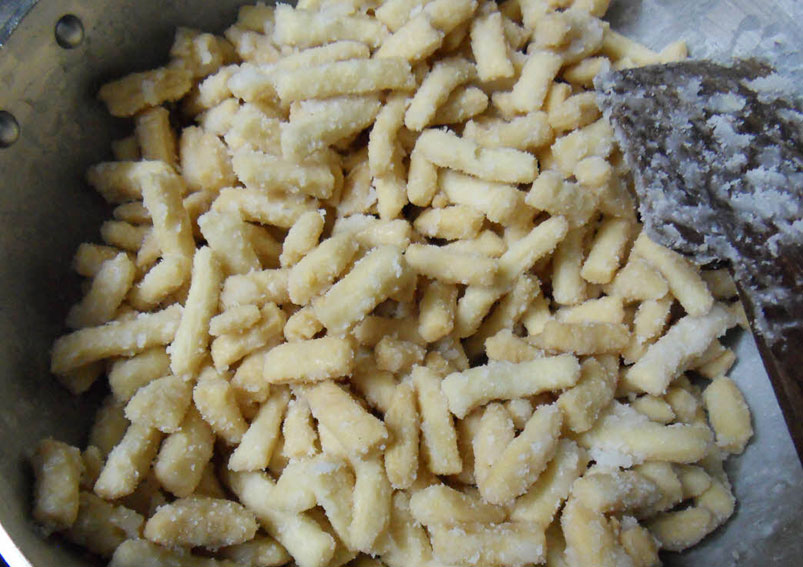 Shakkar pare is famous dish all around the north India. It is a traditional snack and often made during festive occasions. It's a crispy whole wheat flour biscuits. Let's try to prepare this at home.
Ingredients
1/4 cupSugar
¼ cupMilk
1 ½ cupwhole wheat flour
2 tablespoonsGhee (butter)
A pinchof salt
Ghee fordeep frying
Directions
Take a bowl and Combine the milk, sugar and ghee, mix well.
Cook the mixture on a medium flame for 2 minutes.
Keep aside to cool
Now, take the whole wheat flour and salt together in a deep bowl
Sieve the flour with the help of a strainer.
Now, add the milk-sugar mixture and knead into a firm dough
Make 4 balls of the dough
Roll out and it into any shape of your choice
Put a heavy bottom pan on flame, heat the ghee and deep fry the Shakkar pare
Make sure the flame is slow
Fry till they are golden brown in colour.
Drain on an absorbent paper
Keep aside to cool completely and store in an air-tight container.
You can also use jaggery in place of sugar to make the dish healthier.
-Nandini Chauhan
This Recipe Rate :
(0) Reviews