Almond Milk Recipe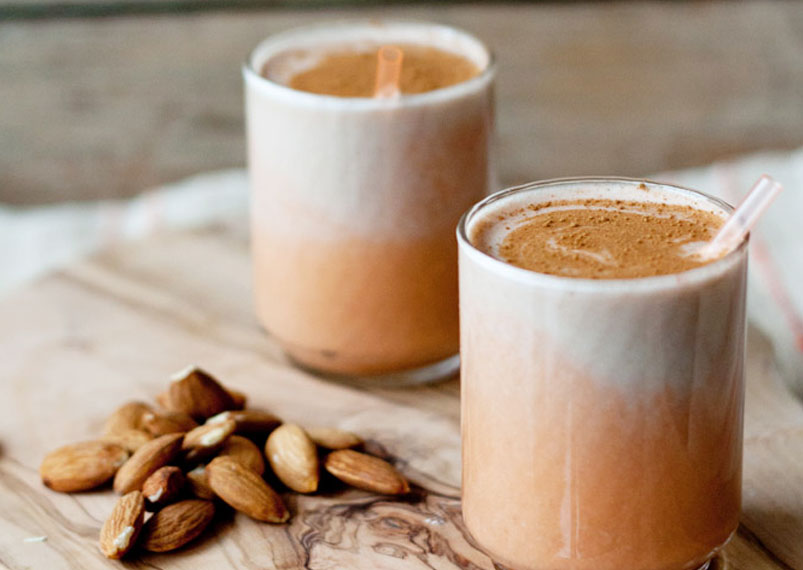 Are you tired of having processed drinks from outside? All are aware of Almond benefits, yet there are some to be known. These are rich in vitamins, fiber and proteins. Almonds can also lower blood pressure and lower cholesterol levels. Check the recipe to make homemade Almond milk recipe.
Ingredients
1 cup (160g)Almonds
1 pinchSalt
1½ cups (375ml)Water
2Medjool Dates, pitted
¼ tspVanilla bean powder (optional)
½ cup (125ml)Water
2/3 cup (125g)Ice
Directions
Take a bowl of almonds, add salt to it and fill with water.
Soak it for 8-12 hours or soak for overnight at room temperature.
Clean and make the almonds to dry.
Blend almonds with 1½ cups water, dates and vanilla bean powder.
Blend until it gets smooth.
Blend again with added ½ cup of water and ? cup ice.
Strain the substance through a nut milk bag.
Squeeze pulp thoroughly to get as much milk as possible.
Store the almond milk in the fridge for up to 3- 4 days.
Nothing can replace with the more energized almond milk and are rich in 200ml of calories. It is good to drink, more gentle on the digestive system than heavily processed milks.
Check for more Beverage
- Mayuka
This Recipe Rate :
(0) Reviews