Healthy Carrot Juice Recipe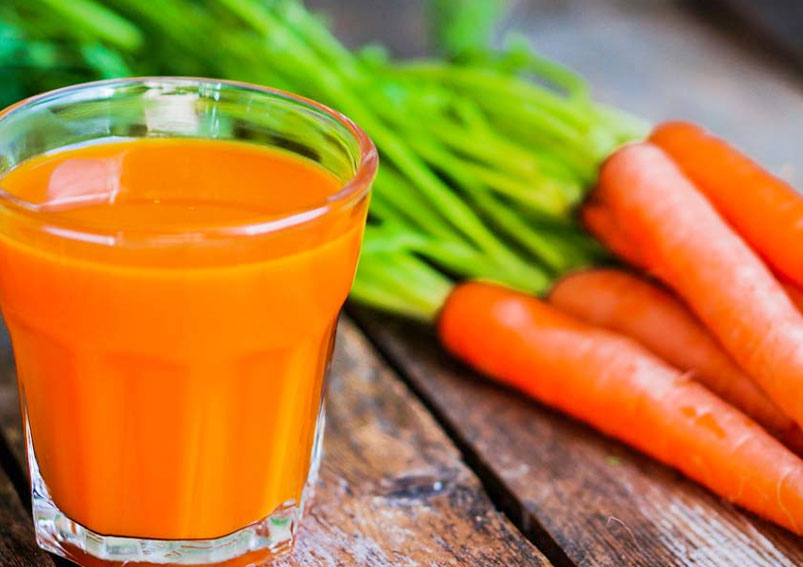 Carrot Juice is definitely a healthy and a tasty drink and taking juice out of carrots has lot of nutrients that help to body growth.
Eating plain carrots can be quite boring, but using them in the form of a juice or a milkshake gives a good feel and better way to finish carrots.
Here is a perfect healthy and tasty drink of carrot juice in a step by step process.
Ingredients
6-8Carrots
as requiredSugar
2 glassesChilled water
1 tbspLemon juice
as requiredHoney
Directions
Take a bowl and wash carrots and peel the skin of the carrots.
After peeling, cut the carrots into pieces.
In a blender or a juice extractor, add the chopped carrot slices to blend.
Add sugar and chilled water into the blender.
Blend it to get a smooth juice.
Strain the juice completely as much as possible and discard the pulp.
Pour the juice into the glasses.
Add lemon drops into it and mix well.
Finally, the healthy carrot juice is ready, top with some honey and lemon juice before serving.
Check for more healthy beverages in yummyfoodrecipes.
- Moses
This Recipe Rate :
(0) Reviews