Tangdi Kabab Chicken Special Recipe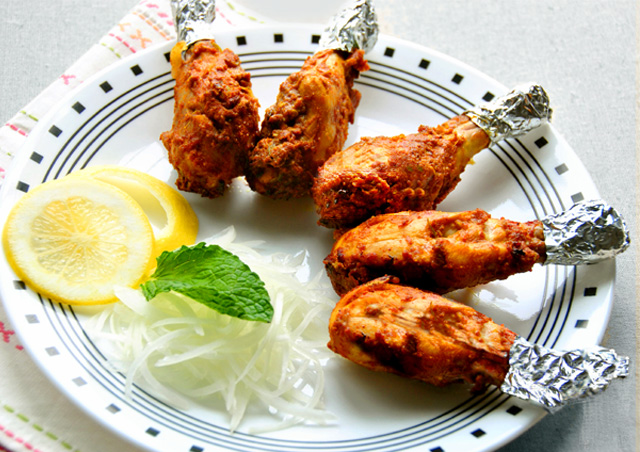 Tangdi Kabab is one of the best chicken special recipes, chicken leg pieces are grilled with special ingredients for preparing this. Let us see the list of the ingredients used for this and the directions to prepare.
Ingredients
As per RequiredGarlic - Ginger Paste
5-8Chicken Leg pieces
As per Required Squeezed Lemon juice (Lemon Rassam)
1/4 TspWhiteGround Pepper
2 TspCorn Flour
3 TspSoya Sauce
For fryOil
2 TspTomato Sauce
5Green Chili
2Eggs
To TasteSalt
Directions
Step

1

Cut the chicken leg pieces as per your requirement and clean it, make sure that the piece is fully grasped by masala. Later add salt and lemon drops to it.

Step

2

Now, Soak the leg pieces by mixing with all the given ingredients (listed items) for 15 mins.

Step

3

Add oil into the pan and flame it, now add the above mixed pieces one by one on it let the pieces get well fried. Taste the pieces.
This Recipe Rate :
(0) Reviews