Best Dahi Vada Recipe – Perugu Garelu Recipe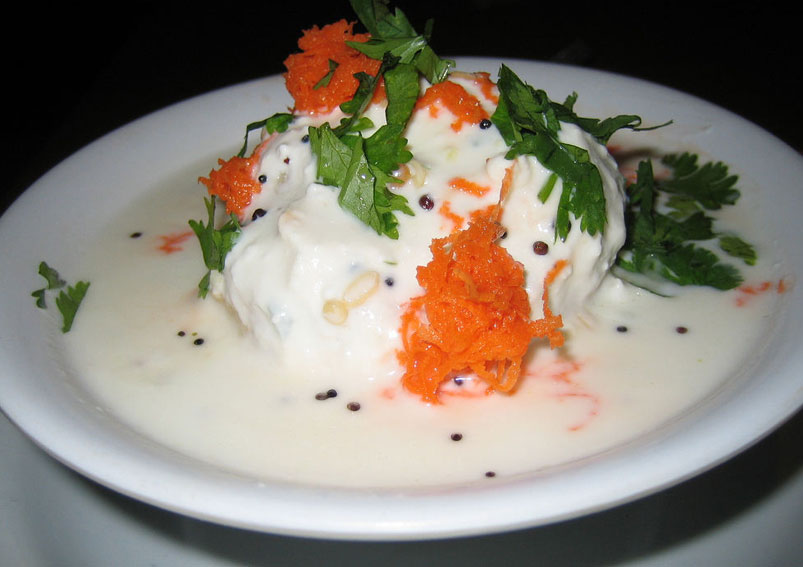 For all those who are searching for the Preparation of Dahi Vada also called as Perugu Garelu, you just have a look at step by step preparation process and prepare it on any occasion, especially Sankranthi.
Ingredients
1 cupBlack gram
3 cupsYogurt
Saltto taste
Oilfor deep frying
2Green chilies
1Ginger
2 tablespoonsGrated carrot
2 tablespoonsFresh coriander leaves
¼ tablespoonCumin seeds
¼ tablespoonMustard seeds
2Red chilies
1 teaspoonSplit gram
10 leavesCurry leaves
Directions
Soak black gram in water for about 4 hours and strain water completely
Grind the dal to a thick paste. Do not sprinkle more water
Add salt to it and beat it till it turns fluffy
Place a pan on high flame and add oil to it
Reduce the flame once oil gets heated. Wet your hands and take a lemon sized batter
Place it on your hand and flatten it into vada. You can also prepare this vada on banana leaf or on greased plastic sheet
Make a hole in the center of the vada and drop it in hot oil
Fry it on both the sides, till the vadas become golden brown in color
Deep fry 4 to 5 vadas at a time
Remove them from oil and place them in a bowl of water or thin buttermilk for 3 minutes
While they are soaking in water, prepare yogurt mixture
Heat 2 tablespoons of oil and add mustard, seeds, cumin seeds, split gram to the oil. Allow them to turn lightly brown
Add red chilies, green chilies, ginger and curry leaves and saute them for 30 seconds
Off the flame. Beat the thickened curd by adding 1 cup of water to it
Add salt and pour the tempering mixture on the yogurt mixture
Remove the vadas from the water and place them on a serving plate
Pour the yogurt mixture on vadas and garnish it with coriander leaves along with grated carrot
Serve it at room temperature. Perugu Vadalu tastes good when it is chilled.
Do not soak urad dal in water for more than 4 hours. Soaking them for long time absorbs more oil and does not taste good.
Know more about Dahi Vada.
-Neelima
This Recipe Rate :
(0) Reviews