Christmas Special Banana Muffins Recipe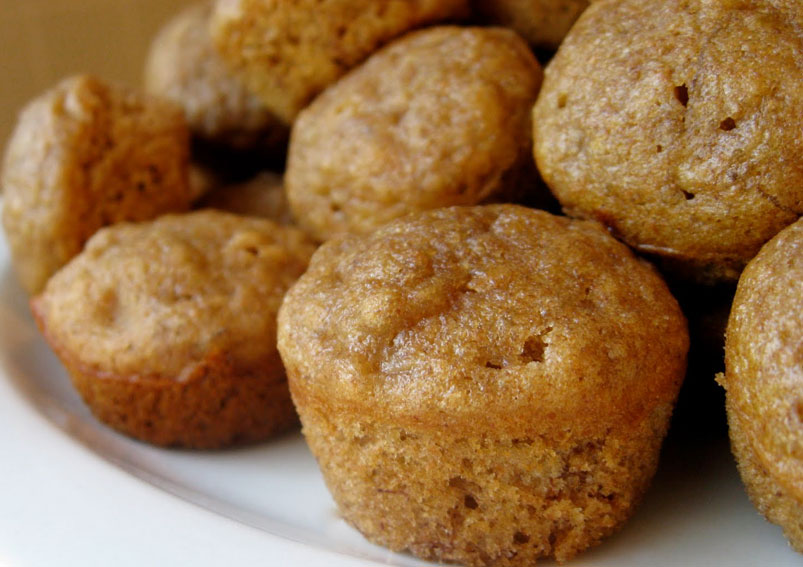 Banana Muffins prepared with thick sweet batter along with cinnamon and toasted nuts is really a delicious dish for Christmas. Interested to know how to make Banana Muffins, here we go.
Ingredients
3Bananas
½ cupWhite sugar
1Egg
1 teaspoonBaking soda
1 ½ cupAll-purpose flour
1/3 cupMelted butter
A pinchSalt
optionalNuts
Directions
Mash bananas and add sugar to it
Beat the egg in a bowl
Add it to mashed bananas and mix them well
Add melted butter to it and stir the banana mixture well
Add the dry ingredients like baking soda, baking powder, all purpose flour, salt and mix them well
Spoon the mixture into muffin pan where muffins cups are placed inside the pan
Place them oven and bake it at 350 degrees F for about 20 minutes
Remove the muffins from oven and let them cool for 5 minutes
Place the muffins on a serving plate and serve it on Christmas for your guests.
If you want to store them for few days, store them in an airtight container for about 3 to 4 days. These muffins considered as super healthy snacks for kids. As banana is good for their health, kids who do not eat banana can eat it in the form of muffins.
Know Health Benefits of Banana.
-Neelima
This Recipe Rate :
(0) Reviews