Best Aloo korma Recipe for Biryani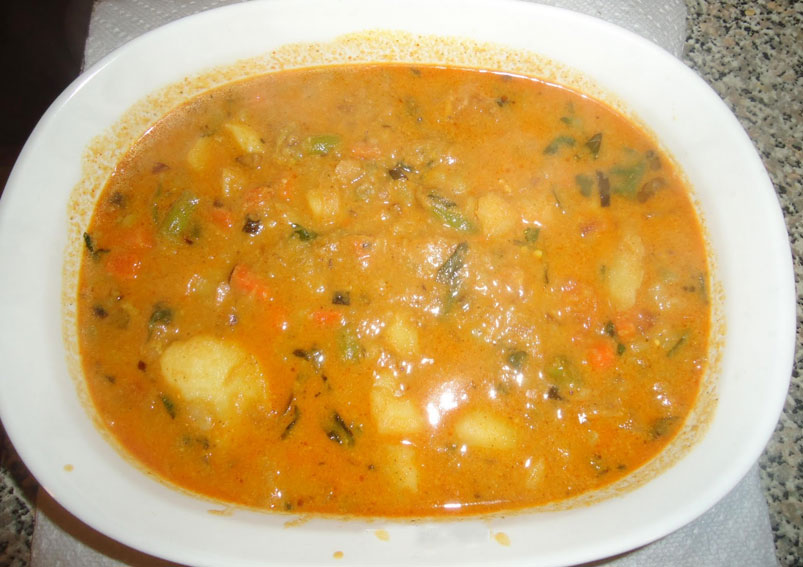 Potato Kurma is easy to make using few spices along with onions and tomatoes. It is the best satisfying side dish for flavored rice like dum biryani, pulao or chapathi. Learn How to Make Aloo Kurma by just following simple steps below.
Ingredients
3Potatoes
2Chana dal
1Onion
2Tomato
1Green chili
pinchTurmeric powder
2 teaspoonsSambar powder
¼ teaspoonGaram masala powder
Saltto taste
1 tablespoonGrated coconut
½ teaspoonFennel seeds
¼ teaspoonPepper
1 teaspoonGasagasalu
1 inchGinger
2 clovesGarlic
2 tablespoonsOil
2Cloves
1Bay leaf
Directions
Place grated coconut, fennel seeds, pepper, gasagasalu, ginger and garlic in a blender, Blend them to a fine paste
Cut onions and tomatoes into fine pieces
Boil the potatoes and peel the skin off. Cut them into medium sized pieces
Place a pan on flame and add oil to it
Add fennel seeds, cloves, bay leaf to it. Saute them for few seconds
Add onions, green chilies and saute them for a while till the onions become golden brown in color
Add tomatoes, turmeric powder, sambar powder, garam masala powder to it
Cook till tomatoes become mushy
Fry the stuff for 3 minutes and add chopped potatoes to it
Add salt and mix them well
Fry the for 5 minutes
Add water to it and cook it for 5 more minutes
Off the flame and garnish it with coriander leaves.
If you want to have the gravy little bit tangy, add curd at the end and mix it well. You can have the curry with any simple biryani like Capsicum Rice or Hyderabadi Chicken Biryani or even with rotis.
-Neelima
This Recipe Rate :
(0) Reviews