Best and Tasty Matar Masala Recipe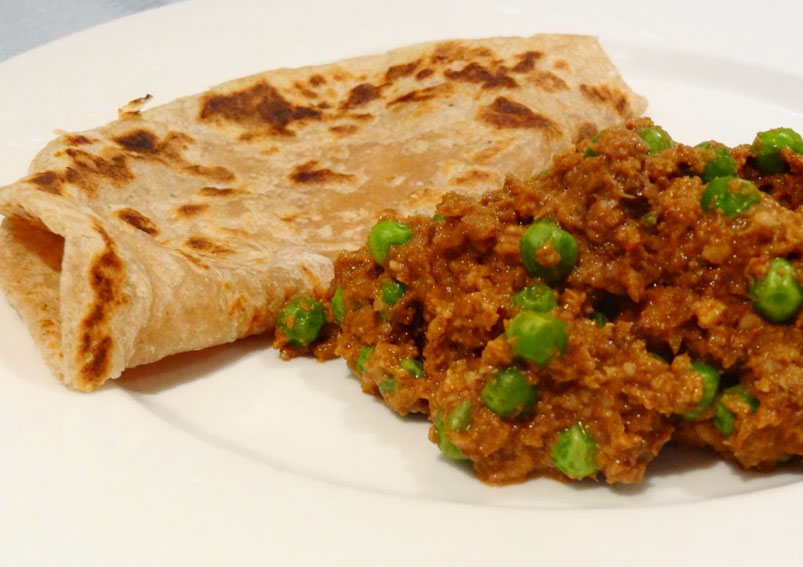 Restaurant Style Matar Masala Recipe is an excellent dish when taken with roti or bread. You can add shallow fried paneer cubes to the gravy for more taste.
Ingredients
1 cupPeas
1 tablespoonGreen garlic paste
¼ teaspoonGreen chili paste
2 tablespoonsFresh curd
2 tablespoonsMilk powder
½ teaspoonTurmeric powder
½ teaspoonRed chili powder
1 teaspoonCumin powder
1 teaspoonCoriander powder
½ teaspoonGaram masala powder
½ teaspoonKasuri methi
1 cupWater
Saltto taste
1Bay leaf
2Cloves
2Cardamoms
2Cinnamon
Directions
Soak cashews in hot water for about 30 minutes
Peel the skin off and place them aside
Boil the fresh peas in water and drain the water
Now grind cashews along with tomatoes to a fine paste
Place pan on flame and add 3 tablespoons of oil to it
Add bay leaf, cloves, green cardamoms, cinnamon to oil and saute it for a minute
Add tomato cashew nuts paste and stir it well
Cook the mixture well till oil comes out
Whisk curd till it becomes smooth
Add turmeric powder, red chili powder, cumin powder, coriander powder, garam masala powder to the tomato mixture
Saute for a minute on low flame and add the beaten curd
Stir it quickly after adding the curd and add one cup of water
Then add boiled green peas and season with salt
Add 2 tablespoons of milk powder and stir it again
Cook the mixture on low flame
Lastly add kasuri methi and off the flame
Garnish it with coriander and serve it with fresh chapattis or naan.
Add fried paneer cubes at the end to make the dish healthier.
Nutritional Facts and Benefits of Peas
-Neelima
This Recipe Rate :
(0) Reviews