Easy Bisi Bele Bath Masala Recipe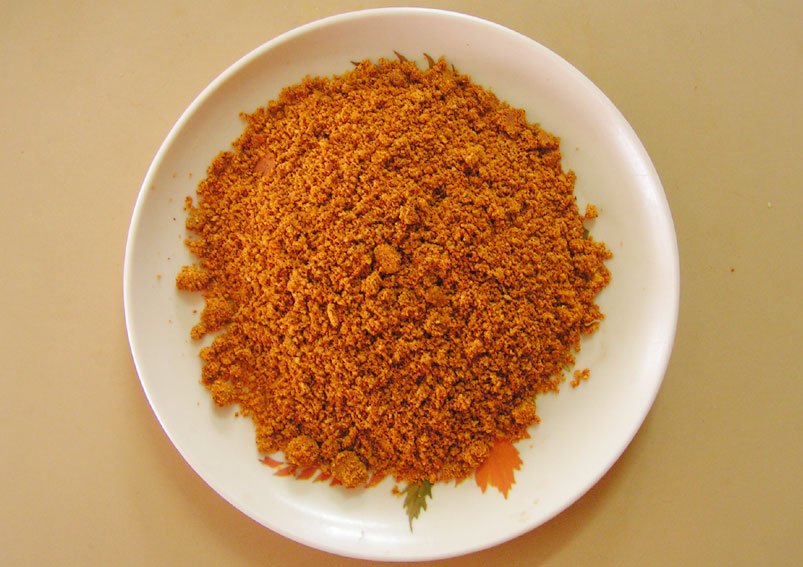 Bisi Bele Bath Masala Powder is the key ingredient in making tasty Bisi Bele Bath. Try this simple and quick recipe and use to prepare the delicious rice dish.
Ingredients
½ cupCoriander seeds
¼ cupChana dal
1 tablespoonUrad dal
10Dry red chilies
1 teaspoonCumin seeds
½ teaspoonBlack pepper
1 inchCardamom
3Cloves
4Marathi mogga
4 tablespoonsGrated dry coconut powder
2 teaspoonsPoppy seeds
½ pieceMace
½ teaspoonFenugreek seeds
15 leavesCurry leaves
pinch (Optional)Asafetida
Directions
Place a pan on flame and dry roast coriander seeds, cumin seeds and fenugreek seeds on low flame until they turn crisp
Remove them on a plate and in the same pan dry roast cinnamon, cloves, black pepper, cardamom, mace and Marathi mogga
Roast them till the ingredients become aromatic. Remove them from pan and place them in the same plate
Add chana dal and urad dal to the same pan. Dry roast them till all of them have become browned
Keep them aside in the same plate
Dry roast the red chilies till they become crisp
Roast poppy seeds till they turn golden in color
Lastly roast the grated coconut for about 2 minutes and place them in the same plate
Cool them for a while and add all the ingredients to a blender
Blend the whole ingredients to a fine powder and store the powder in an air tight jar
If you want to use them for more days, you can store the powder in refrigerator.
Make Sambar Rice using this powder and enjoy the flavor of rice.
-Neelima
This Recipe Rate :
(0) Reviews