Pumpkin Sambar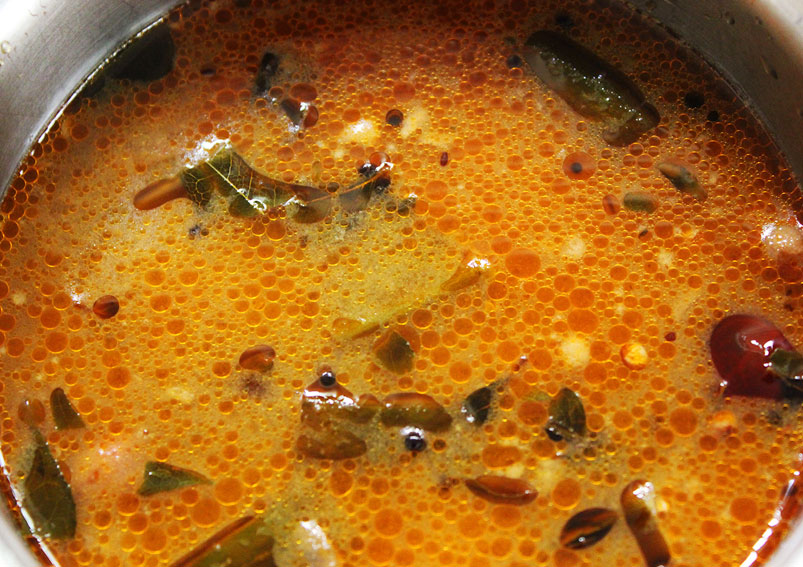 Are you conscious about health and want to maintain a proper health diet? Here is a dish with pumpkin, that is rich in sweet and tastes like butter. Isn't it interesting! Here is an easy dish with simple ingredients in a step by step process.
Ingredients
1/2 cupToor Dal/ Tuvaram Paruppu
2cupsWater
1 tablespoonTurmeric Powder/ Manjal Podi
For The Preparation of Sambar:
1/2 a small one cubedPumpkin
1 tablespoonOil
1 teaspoonMustard Seeds/Kaduku
1 teaspoonCumin Seeds/Jeerakam
1/4 teaspoonAsafoetida/hing/ kaya Podi
a SpringCurry Leaves
1 Large peeled and slicedOnion
2 slitGreen Chillies
2 tablespoonsCoriander Leaves/Malli Podi
2 teaspoonsChilli Powder
1 teaspoonTurmeric Powder/ Manjal Podi
Saltto taste
1/2 teaspoonSugar/Jaggery
2tblspn to tastye3Tamarind Pulp
as neededWater
Directions
Take a cooker, pour water and add Dal and turmeric powder.
Cover and pressure cook for 3 whistles.
Turn off the cooker and let the steam escape all by itself.
Open the Dal and mash well. Set it aside.
Heat oil in a pan. Add Mustard, Cumin seeds, Curry leaves and Asfoetida.
Saute it for 5 minutes.
Add onions, green Chillies. Saute till it turns into golden Colour.
Add the chopped pumpkin cubes into the pan. Mix it well.
Add some salt and sugar. Mix it well.
Add all spice powders and mix it well.
Add the cooked dal, tamarind pulp and some water to thin the sambar. Mix it well.
Bring it to boil on medium flame for 5-8 minutes.
Delicious Pumpkin Sambar is ready to serve, taste better with hot rice
You can also try this Best Indian Pepper Rasam
-Sravanthi
This Recipe Rate :
(2) Reviews
Sanjay

Very simple procedure. Good taste and very very light on stomach. Superb.

Sanjay

Very simple procedure. Good taste and very very light on stomach. Superb.