Stuffed Paneer Parantha Recipe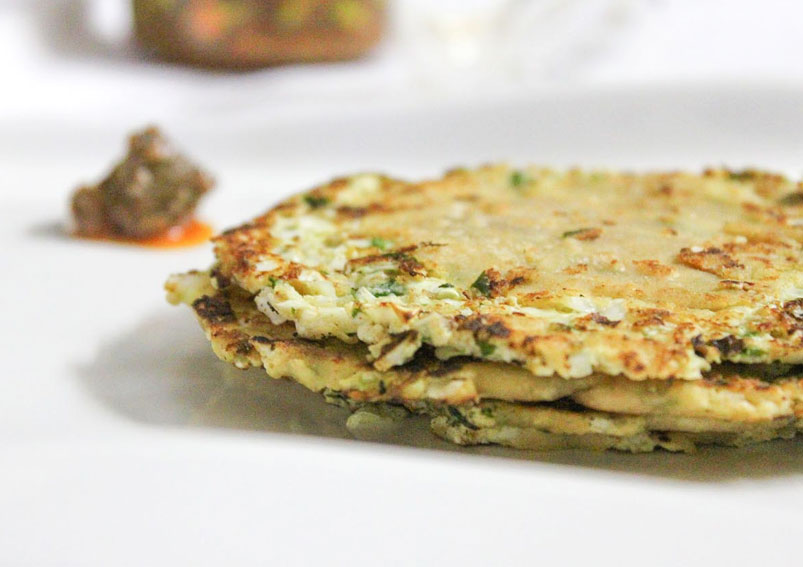 Hot paneer paranthas can be made using the right kind of ingredients. Using paneer as your main recipe, you can definitely make a tasty stuffed paneer parantha if you have the flour kneaded and ready. Always serve this yummy tasting parantha either with pudhina chutney or curd and pickle simply would do.
Ingredients
500 gmsWheat Flour
200 gmsPaneer
2 (finely chopped)Green Chilli
1 inch (grated)Ginger
1 tablespoon.(chopped)Coriander leaves
1 teaspoonCoriander Powder
1/4 tea spoon Red Chili Powder
according to the tasteSalt
Oil or Ghee
Directions
Keep a bowl of water to heat and take it out when you know it is luke warm.
Mix the flour with a spoon of salt, 2 teaspoons of oil and knead it with the lukewarm water.
In another bowl, add paneer cubes or grated paneer and with that add, ginger, Coriander, green chilli, red chilli powder, salt to taste and mix them well with your hands. Now, the paneer mixture is easily ready so that you can stuff it into the paranthas
You have to take a considerable portion of dough and roll it so that it comes up to a lemon size. After making a ball, dust it with dry flour and start making chapathis with the rolling stick. Once you make a round chapathi of medium size, remember to stuff the paneer mixture into it.
Now, after spreading the paneer mixture into the chapathi, fold the chapathi from its edges. Now roll it again using the rolling stick to about 6-7 inches.
Now it is time to cook the parantha. Heat the pan and apply oil or ghee on it. Once you see it heating up, put you parantha. Let both the sides of the parantha become golden in color.
You can serve your paneer parantha, hot and crispy with pudhina chutney or curd and pickle.
This Recipe Rate :
(0) Reviews