Raw Mango Rice Recipe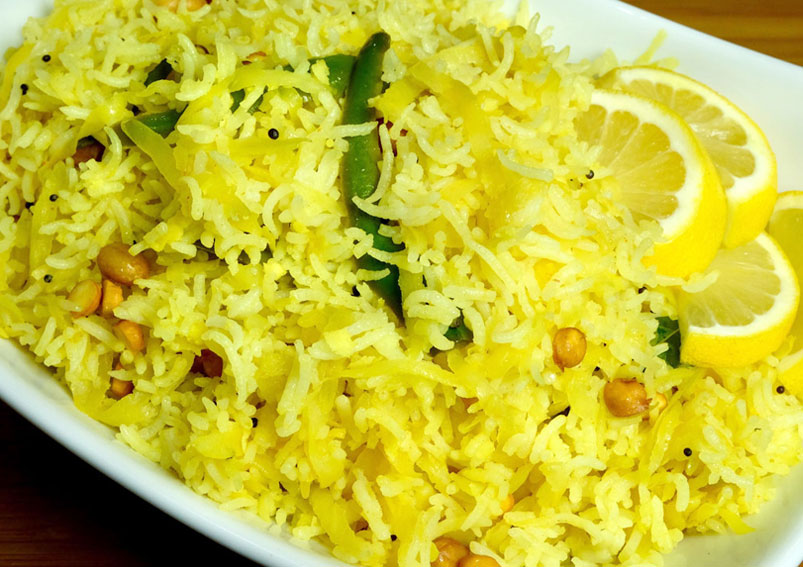 Everyone likes to have a sour mango in some of the food dishes. Here comes a classic recipe, Mango rice recipe which is a most popular dish in Andhra and Telangana states.
Mango rice recipe is made of fluffy rice, raw mango and some spices to give a nice tangy taste.
Ingredients
1 pinchTurmeric
1 pinchHing
1 pinchMustard
1 pinchCumin
Saltas per taste
3 piecesRed chilli whole
4 teaspoonsOil
1 tspChanna dall
1 bunchcoriander leaves
50 GallonsCashewnuts
1 TspUrad dhal
one cupGrated raw mango
one cupfresh cooked rice
Directions
Place a pan on the stove, add oil and let it heat for some time.
In the same pan, add red chilli, mustard seeds, cumin, channa dal, urad dal, cashewnuts, green chillies, curry leaves, chopped ginger, turmeric and add grated mango.
Leave for 4-5 min, until all the ingredients get brown in color.
Cook till mango gets tender.
Add boiled rice in that mixture and mix it well.
Finally, it is ready to serve.
Also Check Various Recipes
- Mayuka
This Recipe Rate :
(0) Reviews