Pickled green bell pepper recipe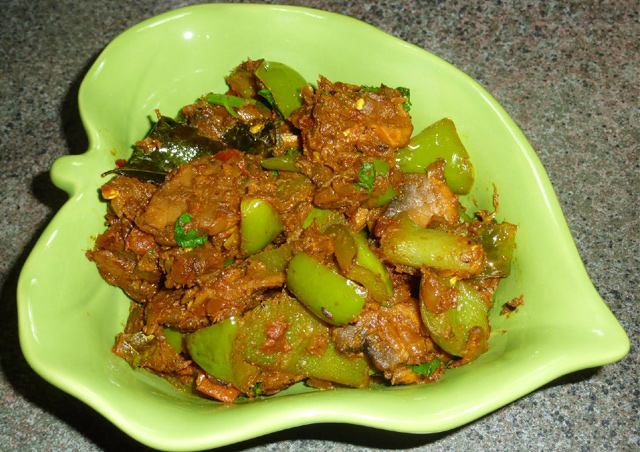 Capsicum pickle is pure veg recipe which can be served in rice items, Upma etc. It will be fresh for 15 days under refrigeration.
Ingredients
2Lemon
2Green bell peppers
2 tbspTurmeric
6 PodsGarlic
2 tbspMethi seeds
1/2 CupChilli powder
2 tbspMustard seeds
1 CupVegetable oil
A PinchInguva
Directions
Step

1

Cut the bell peppers vertically at the base for one side after cleaning them with water.

Step

2

Cut the peppers into pieces by removing the seeds and garlic into small cubes. In a pan fry well the mustard seeds, fenugreek seeds and cool it. Finally mixture into powder.

Step

3

Add the garlic, bell peppers and oil into the pan and fry it in a low flame. Cut the lemons after peeling it and add the pieces, chili powder and salt into the fry

Step

4

Remove the pan from the heat and close it with the lid then shift the content into bowl and place it in a cool air.

Step

5

Add more oil to the pickle if not the bell peppers will get damaged and pickle gets spoiled. It should be in a dry place for a couple of days before refrigerating it.
This Recipe Rate :
(0) Reviews