Apple Kheer recipe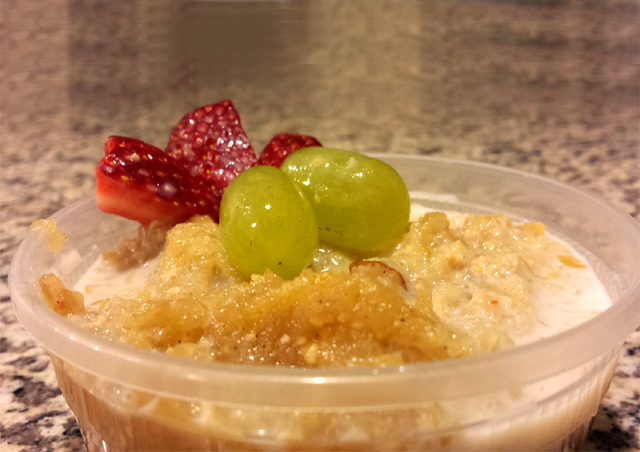 A fruity twist to the eternal favorite kheer topped with apples, nuts and grapes, is one delightful way to bring both health and taste to the table. Lets see how this apple kheer recipe can be prepared.
Ingredients
2 Apples
75gmscashew nuts and almonds
50gmssugar
1Pinch of saffron
1 1/2CupMilk
Handful of red grapes
1/2 CupBoiled Basmati rice
1 Stickcinnamon
Directions
Step

1

Take the apples and cut into cubes and dip them in saffron infused milk for 15 minutes.

Step

2

Cook them over until soft. Add sugar, cinnamon stick, some cashew nuts and almonds and boil slowly.

Step

3

Take 1/2 cup boiled rice, green cardamoms and cook till your kheer becomes consistency.

Step

4

Serve with the red grapes slices topped.
This Recipe Rate :
(0) Reviews