Potato-Pea Veg Sandwich Recipe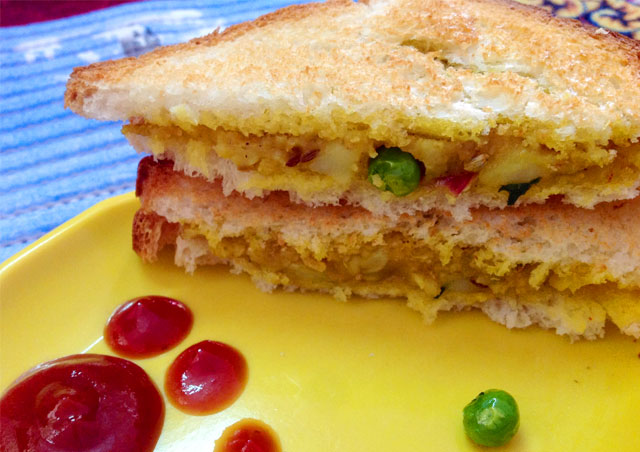 The delicious breakfast sandwich recipe is a tasty, healthy recipe that will power up your daytime. Let's read on for the making recipe of potato-pea veg sandwich.
Ingredients
1 Big Bowl Boiled Peas
4 Boiled Potatoes (grated)
3 Green Chilies (chopped)
1 tsp Madras Curry Powder
1/2 tsp Coriander Powder
5 Kaffir Lime Leaves (finely chopped)
1/2 Red Chili Powder
2 1/2tbsp Olive Oil
6-8 Bread Slices
Butter
Salt to Taste
Directions
Step

1

Take a pan and add some olive oil and heat. Add green chillies, the grated potatoes and saute and fry.

Step

2

Add boiled peas, curry powder, kaffir lime leaves, coriander powder, red chili powder, salt and stir it nicely. Mash the potatoes, peas and cook for another 2-3 mins.

Step

3

Add butter to the bread slices evenly, spread the filling and cover with another slice of bread.
This Recipe Rate :
(0) Reviews