Spicy Fish Korma Recipe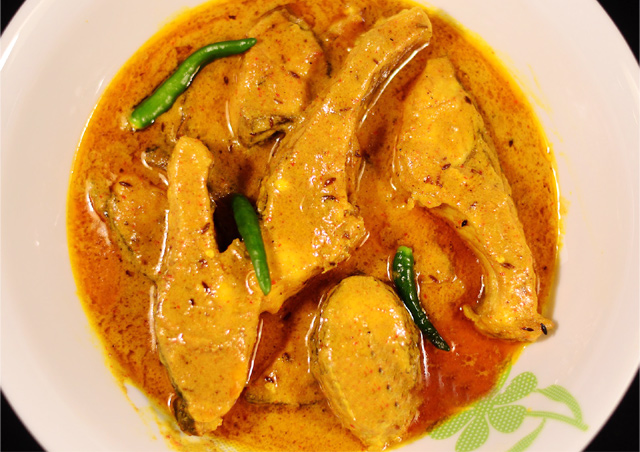 Spicy Fish Korma recipe mostly used to taste with Rotis and rice as well. Let's read how this Spicy Fish Korma recipe can be prepared.
Ingredients
1 KgFish
1 CupCurd
1 CupOnion paste
2 1/2tbspGinger paste
1 tbspGarlic paste
1 tbspCoriander paste
6Cardamom
1 InchCinnamon
2 1/2tbspSalt
3/4 CupGhee or Oil
6Green chili
2 1/2tbspKewra
2 tbspsugar
1 tbspLemon juice
Directions
Step

1

Take a large fish for korma. Carp is great for korma. Do not cut the fish into too small pieces.

Step

2

Add all the cooking stuff into the dish and mix well except green chillies and kewra. Heat on low heat.

Step

3

Almost when the water has dried up, add green chillies and kewra and heat for another half an hour in very low heat.

Step

4

Serve fish korma hot with tandoori rice or roti.
This Recipe Rate :
(0) Reviews