Healthy Papaya Salad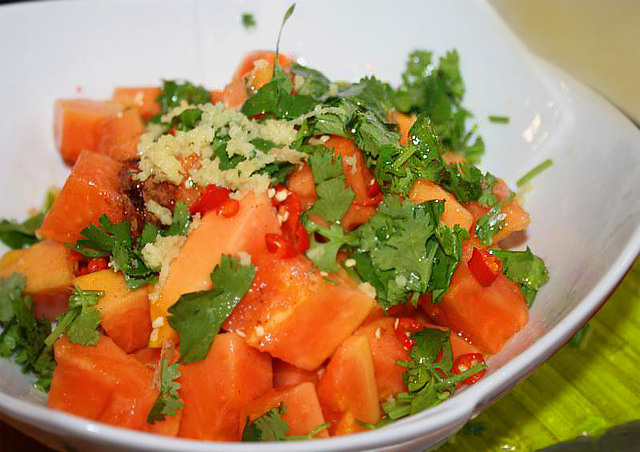 Papaya is very tasty and healthy fruit. Healthy Papaya salad is a good snack to have for the one who wants to lose the weight. Let's have a look how to prepare this recipe.
Ingredients
1/2 kgPappaya
2 tspLime Juice
1 tspPepper
1 tspTurmeric powder
1/2 CupSweet Lime juice
2Tomato slices
For TasteSalt
Directions
Step

1

Trim the outer surface of the papaya and cut into small slices.

Step

2

Add the ingredients such as sweet lime juice, salt, pepper, lime juice, tomato slices to the papaya slices and serve it.
This Recipe Rate :
(0) Reviews