Mixed vegetable stew recipe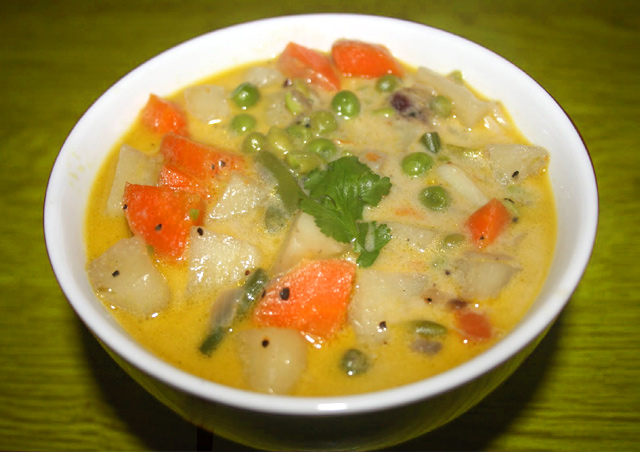 Mixed Vegetable stew recipe, as the name indicates merging up of different vegetables. It is a healthy and tasty recipe. Let's read the directions how to prepare this recipe.
Ingredients
10 gmsGinger
For tasteCoriander
6Mirchi
10Pepper balls
1/2 CupTrimmed Onions
2Carrots
50 gms/strong>Oil
For tasteSalt
2Potatoes
For tasteCurvey Leaves
10Beans
1 CupCoconut milk
Directions
Step

1

Make the beans, potatoes and carrots into small slices, later boil them for a few minutes and keep aside.

Step

2

Fry the pepper, mirchi, onions mix, ginger in a pan.

Step

3

Now, add Curvy leaves and boiled vegetables into the above pan and mix it well. Finally, add coconut milk and salt (as per required) and heat in a medium-high flame. Garnish with Coriander leaves and serve it.
This Recipe Rate :
(1) Reviews
gnanendra

super taste and good for chapatis,rotis..