Spicy Cheese Omelet Recipe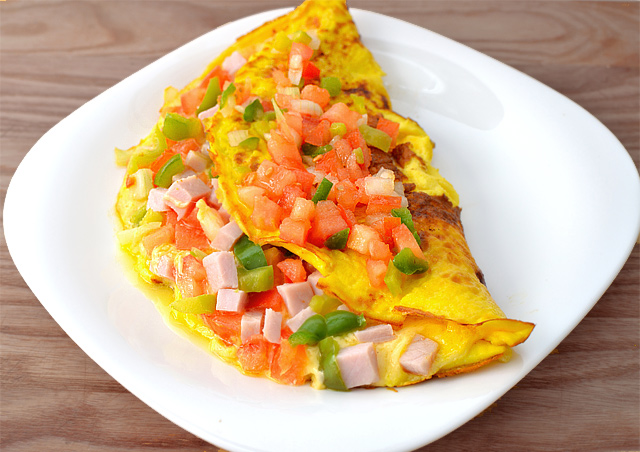 Spicy Cheese Omelet recipe - It is a healthy, quick and easy breakfast in the morning hours. Children like it more.
Let's have a look what are the ingredients and directions to prepare this recipe.
Ingredients
4Eggs
For recipeButter slices
1Small Onion
2Green Chilli
For TasteSalt
3 tbspMilk
FewUllikaadalu
As per requiredPepper
Directions
Step

1

Add the egg in the bowl and stir it well.

Step

2

Later add the milk into the egg bowl and stir it well.

Step

3

Now, add a cheese on the pan, heat it until it dissolves. Now pour the egg mix in the pan.

Step

4

Add the small pieces of onions, green chilies, pepper, salt, Ullikadallu on the egg mix, continue heating it on low flame.

Step

5

Finally, add the butter slices on the egg omelet, remove from the stove. Serve and enjoy the recipe.
This Recipe Rate :
(0) Reviews