Eggless Chocolate Pudding Recipe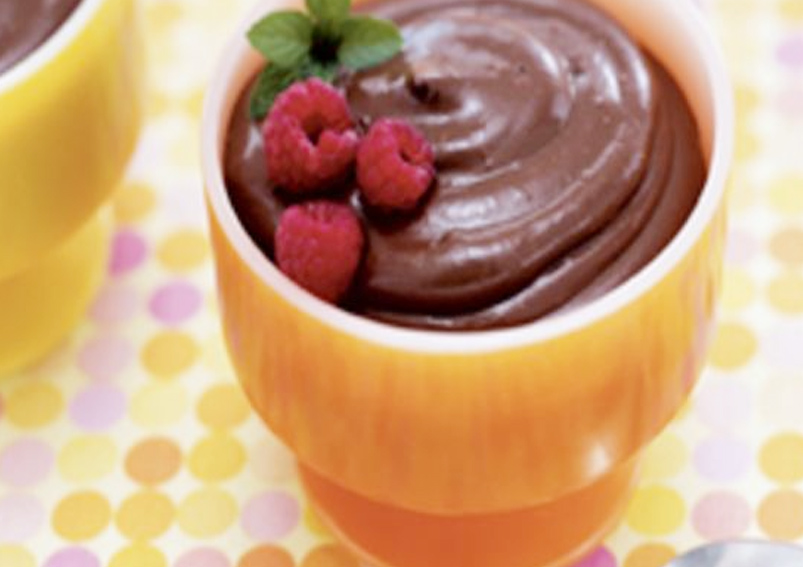 Source: www.vegetariantimes.com
Eggless Chocolate Pudding is a smooth, luscious, thick pudding which a nice chocolaty flavor It is a perfect dessert for chocolate lovers. This dessert can be easily prepared with just few ingredient at your home. It is creamy, rich, and melt in mouth dessert.
Ingredients
10 gmun-flavored agar-agar , torn into pieces
3 tbspcocoa powder
4 cupslow-fat milk , 99.7% fat-free
2 tbspsugar substitute
1 tbsplow-fat cream
Directions
In a bowl add the cocoa powder and 2 tbsp of low-fat milk, mix it well and keep it aside.
In a broad non-stick pan add the agar-agar with 1½ cups of water, mix it well and cook on a low flame for 6 to 7 minutes or cook till the agar-agar dissolves completely and stir occasionally and switch off the flame.
Strain the mixture through a muslin cloth and keep it aside.
In a pan, boil the remaining milk, add the agar-agar mixture, sugar substitute and cocoa- milk mixture, mix it well and cook on a low flame for 5 to 7 minutes and stir continuously.
Switch off the flame, add the cream and mix it well and pour the mixture into a serving bowl and keep it in the refrigerator for 2 to 3 hours or till the pudding sets completely and serve it chili and enjoy.
Nutrient values per serving:
Energy 44 k cal
Protein 3.6 gm
Carbohydrate 6.1 gm
Fat 0.7 gm
Calcium 151.6 mg
Meghna Nath
This Recipe Rate :
(0) Reviews