Healthy and Tasty Soya Kheer Recipe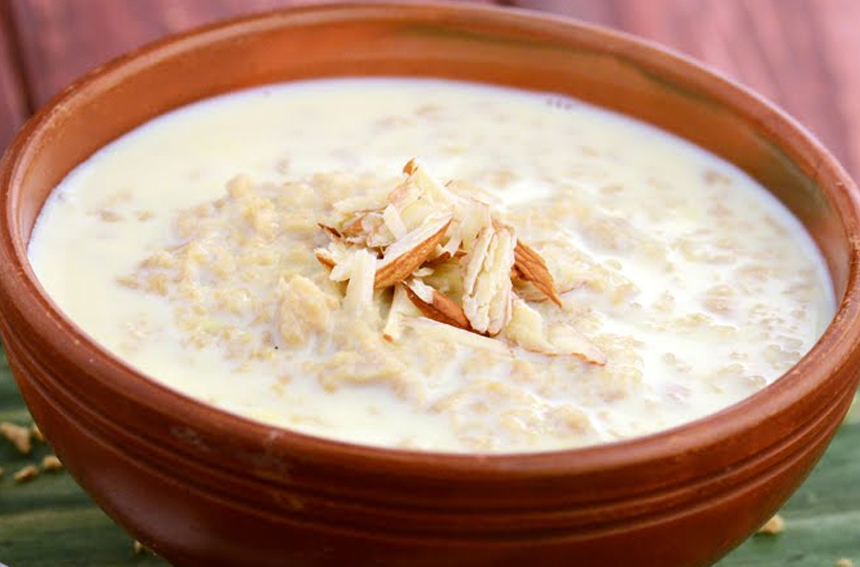 Source: youtube.com
Do you want to try some healthy and tasty Kheer? Then try this Soya Kheer that you can easily prepare at your home. This kheer is a healthy version of rice Kheer and it is healthy, as soya is loaded with calcium, protein, and minerals. This kheer has a nice thick and creamy texture and also the soya bean gives a nice crunch to this kheer. Let's follow this healthy and tasty recipe.
Ingredients
3/4 cupsoya granules
2 1/2 cupsmilk
5 tbspsugar
1 tspcornflour dissolved with 1 tbsp water
1/4 tspcardamom (elaichi) powder
1/2 tspsaffron (kesar) strands dissolved in 2 tsp milk
For The Garnish
10-12almond (badam) slivers
Directions
Soak the soya granules in enough hot water for 5 minutes, cover with a lid and keep it aside.
Drain the water from the soya granules and wash the soya granules 2 to 3 times under running water and keep it aside.
Heat the milk in a broad non-stick pan and cook it on low flame and stir continuously.
Add the soya granules, sugar and cornflour-water mixture and mix it well and cook on a medium flame for 4 to 5 minutes or till the kheer thickens and stir continuously.
Add the cardamom powder and saffron-milk mixture, mix it well and cook on a medium flame for 1 minute and stir occasionally.
Switch off the flame and once it gets cool, keep it in the refrigerator for 1 hour and garnish with almond slivers and serve it chilled.
Nutrition Info
Energy: 264 cal
Protein: 10.4 g
Carbohydrates: 26.4 g
Fiber: 2.3 g
Fat: 10.2 g
Cholestero: 0 mg
Vitamin A: 241.9 mg
Vitamin B1: 294.6 mg
Iron: 1.5 mg
This Recipe Rate :
(0) Reviews