Cheesy Potato Balls Recipe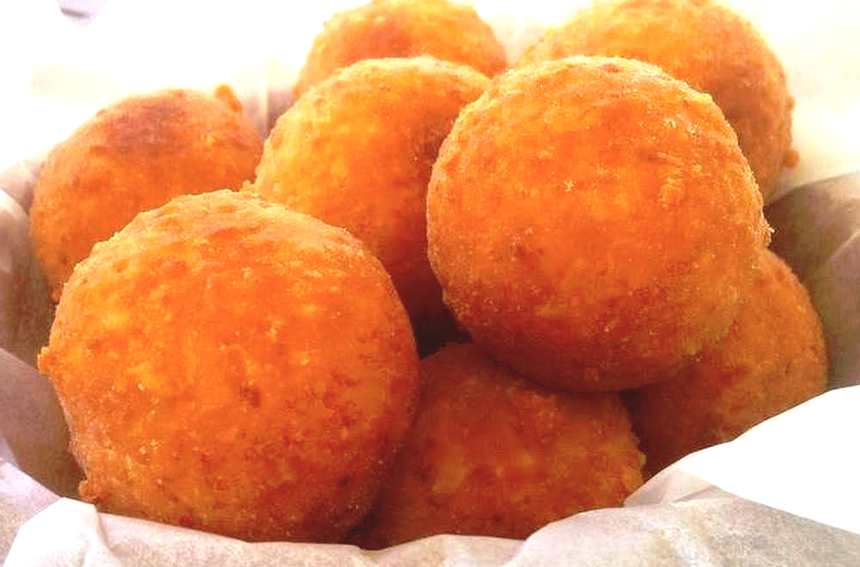 Source: https://www.yummly.com
Do you want to have an innovative snack? Then try this Cheesy Potato Balls recipe that has a unique combination of potatoes and cheese. These balls are crisp from outside and soft and has a nice blast of flavors inside. This snack dish is perfect for any parties and you can also serve this as a snack with your evening tea.
Ingredients
1 cupGrated processed cheese
1 cupBoiled, peeled and mashed potatoes
1/2 cupPlain flour (maida)
1 tbspFinely chopped green chilies
1/4 cupFinely chopped onions
1/4 cupFinely chopped cabbage
Saltto taste
BreadCrumbs for rolling
Oilfor deep-frying
Directions
In a bowl, add the plain flour and ¾ cup of water and mix it well and keep it aside.
In a bowl, add mashed potatoes, plain flour, chopped chili, chopped cabbage, salt,chopped onion, salt, and grated cheese and mix it nicely.
Divide the mixture into equal portions and roll each portion into a round ball.
Dip the balls in the prepared plain flour-water mixture and roll in bread crumbs till they are evenly coated from all the sides.
Heat the oil in a deep pan and deep-fry the balls, a few at a time and fry till they turn golden brown in color from all the sides.
Once done, drain it on a tissue paper and serve it any sauce of your choice.
This Recipe Rate :
(0) Reviews