Diwali Special Shami Kababs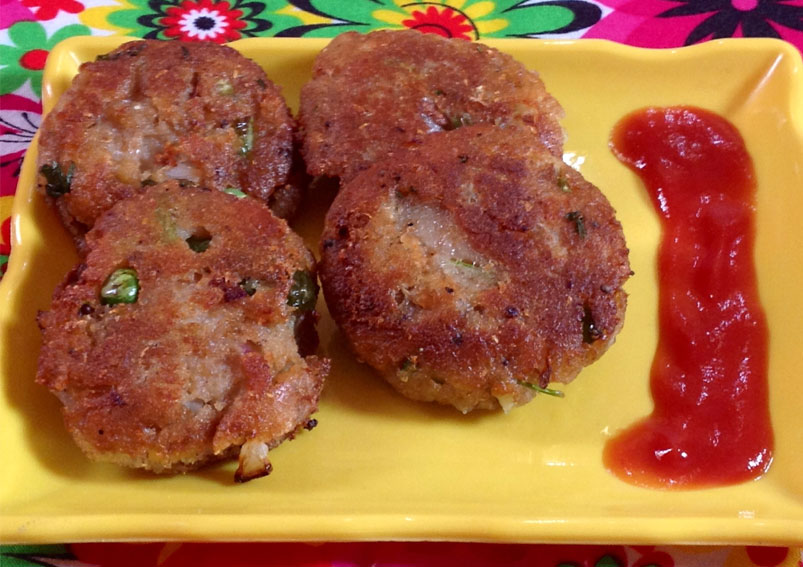 The Vegetarian Shammi Kabab is a simple recipe to make and is a very popular dish prepared during Diwali. It is prepared with chickpeas, mashed potatoes as main ingredients. Let's have a glance at the preparation process below.
Ingredients
1 cupChickpeas
Grated ginger
1 bunchCoriander leaves
1 tablespoonFennel seeds
2/Large boiled potatoes
50gmsFresh paneer
2 tablespoonGram flour
1 teaspoonChaat masala powder
1 teaspoonCumin powder
½ teaspoonRed chili powder
SaltTo Taste
OilFor cooking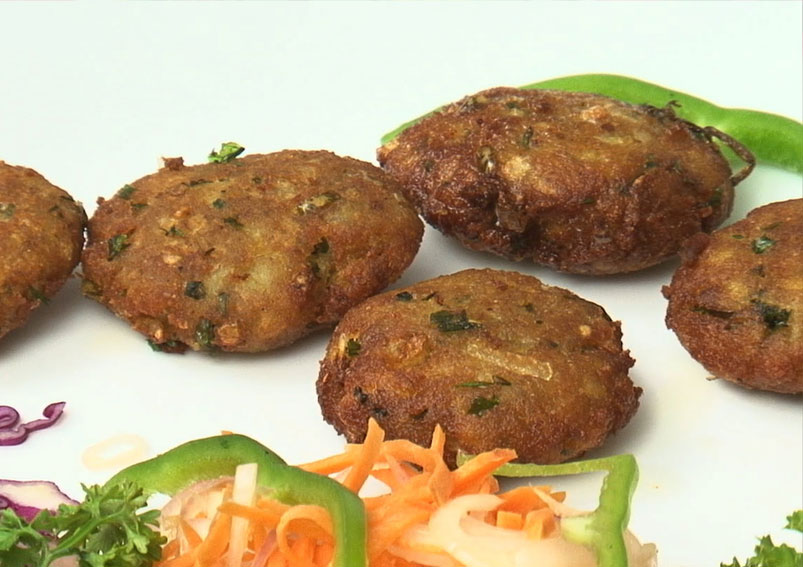 Directions
Soak the chickpeas for at least 8 hours
After soaking it, place them pressure cooker and add some salt to it
Cook them in the cooker by adding 3 ½ cups of water to it and make sure to cook till they become soft
Off the flame and allow the pressure to release naturally
Once the chickpeas are cooked completely, drain excess water
Do not throw the water and instead use it for cooking soups or even rice
Make the batter without adding water
Transfer the batter to a medium size bowl and add the mashed potatoes to it
Then add paneer and flour to the batter
Combine them well with the Shami Kebab Mixture
Check the salt a pinch and add if required
Divide the mixture into 8 to 10 equal portions and shape them into round circular discs
The final step is to cook the kabab. So, to start the frying process, take a pan and heat it on a high flame
Grease it with oil and place the shaped kababs on the preheated pan
Add few drops of oil over the kababs and fry them on both the sides till they turn crisp and brown in color
Proceed the same way to prepare the remaining kebabs
Take them on a serving plate and serve them hot.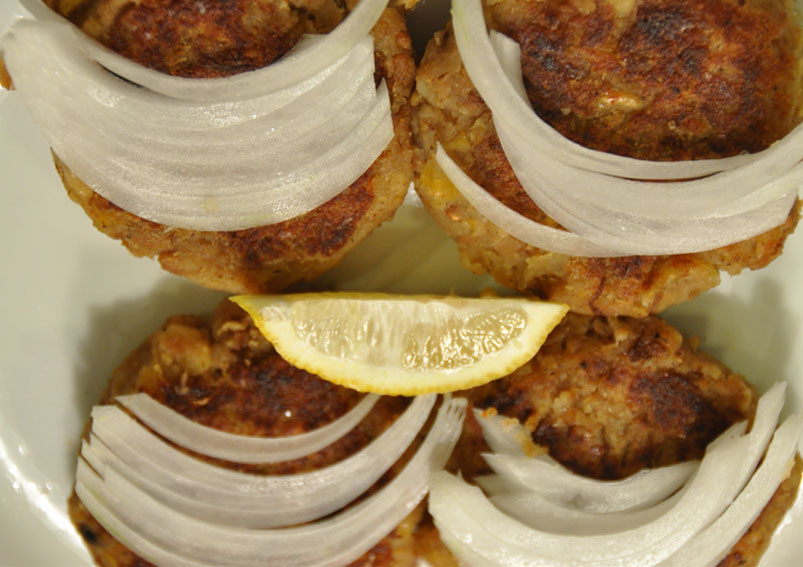 Prepare the dish simple, smart and believe in cooking food fresh every day. These kebabs may not melt in mouth but they are much yummier when you eat. Most of the fiber is found to be insoluble and is great for digestive health. Find out the health benefits of chickpeas here.
This Recipe Rate :
(0) Reviews