Tamilnadu Special Onion Uttapam Recipe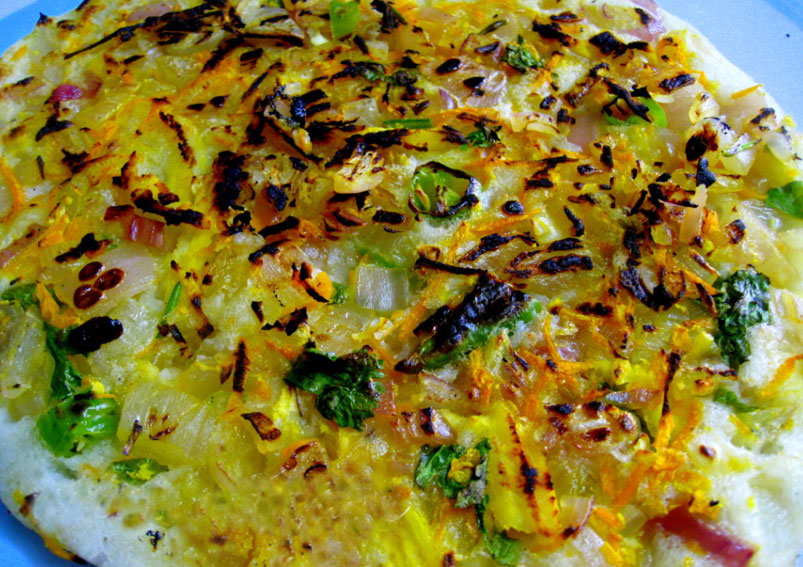 Onion Uttapam is a famous Tamilnadu dish, which is just a type of dosa but ticker than regular dosa. You can top it with onion, carrot, coconut, tomato, etc. The topping can be a mixture of different vegetables. Have a look at the recipe.
Ingredients
1 cupIdli batter
2 onionsOnions
2Green chilies
1 tablespoonCilantro
1 tablespoonOil
Directions
Place frying pan on low flame
Add 1 tablespoon of oil to it
Pour 1 big spoon full of idli batter in the center of the frying pan
Spread it on the pan in a round shape
Sprinkle few chopped onions, cilantro, green chilies on top of the batter
urn to the other side when the base of the uttapam turn to golden brown after 2 minutes
Cook the other side also and off the flame
Place the uttapam on a serving plate and serve it to your guest as breakfast
Pierce a hole and pour oil for uttapam to be crispier. You can also add different toppings like tomato, carrot, coconut, etc based on your interest. Interested to know the Calories in Uttapam, here they are.Calories in Uttapam.
This Recipe Rate :
(0) Reviews